The high rate of STD infection in the whole parish is a serious issue and a major health concern for the local health unit. Some organizations blame the state's restrictive laws regarding sex education. Despite alarming infection numbers, the state does not require sex education and collection of sexual health behaviors among elementary and secondary students, preventing evidence-based information to be recorded and studied to improve health outcomes.
Abstinence was also the only prevention measure taught at schools for many years, which does not necessarily educate the youth on how to protect themselves. Advocating abstinence has been ineffective so far, as data shows that Ouachita Parish's teen birth rate is 65 percent or 43.7 per 1,000 females, higher than the national rate of 26.5.
According to statistics, young adolescents and teenagers are contracting oral Herpes lesions and oral HPV due to the lack of information about the transmission of the virus. Healthcare professionals are concerned that without proper sexual health education, teens younger than 13 years old are becoming more at risk in getting STDs.
The parish started a one-year Adolescent Mapping Project to assess the strengths, limitations and weaknesses of different sectors regarding this issue. According to the data gathered by the group, herpes is one of the most common sexual issues among young people, which makes getting a routine Herpes test vital among adolescents.
A comprehensive sexual health education for schools is still underway as of 2016, but while the local government is still trying to bridge the knowledge gap, it is important to visit a testing center to better protect yourself from possible STD or HIV infections. In particular, an HIV test is crucial as it can develop into a lifelong disease if undiagnosed or not treated immediately.
According to the data collected through the Adolescent Mapping Project, adolescents face many challenges when it comes to accessing information and health care.
Social Stigma. The Ouachita Parish is still a conservative society where sexual health topics are mostly swept under the rug. A culture of silence regarding reproductive health prevents adolescents from seeking help and getting proper access to much needed healthcare.
Knowledge Gap. Most students in elementary and secondary schools do not have access to a comprehensive sexual health education. There are more questions than answers, which leads to feelings of frustration, especially when they are discouraged by adults and the system from being provided with factual and sufficient information.
Gender also affects the high STD rate. The parish has a higher female population, 55 percent female to 45 percent male, with about 76 percent of the whole population living in Monroe City.
Another factor is race or ethnicity. The rate of blacks getting infected with STDs are so much higher compared with other race/ethnicity, and in Ouachita Parish, African-Americans or African-born residents make up about 37 percent of the total population.
The lack of routine STD testing inside Louisiana parish jails is also another factor. Most inmates often go undiagnosed or untreated throughout the duration of their term. This leaves healthy inmates vulnerable to ST infection and already infected inmates can spread the virus after they complete their sentences.
The Department of Health and Hospitals has already partnered with organizations to provide STD/HIV education aimed at the youth and has opened free STD testing centers. STD screening clinics have also been integrated to local clinics across the city and the whole parish. The lack of education and information dissemination, however, as well as the disproportionate number of testing centers per infected individual across the parish and city continue to stall the progress and efforts of the local government.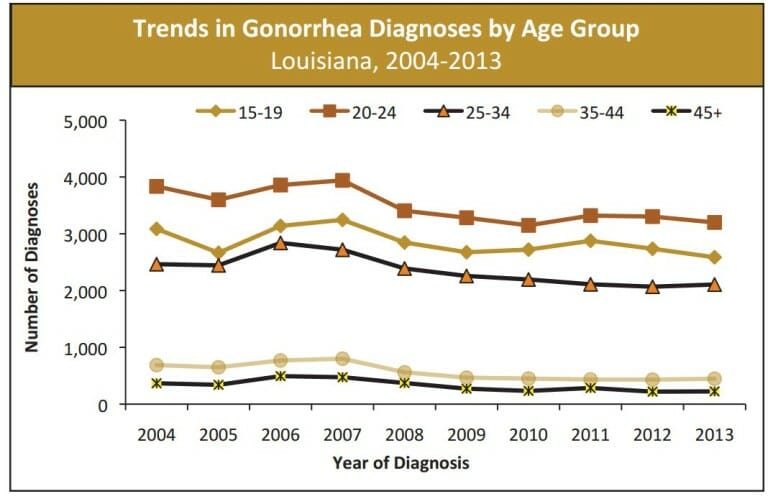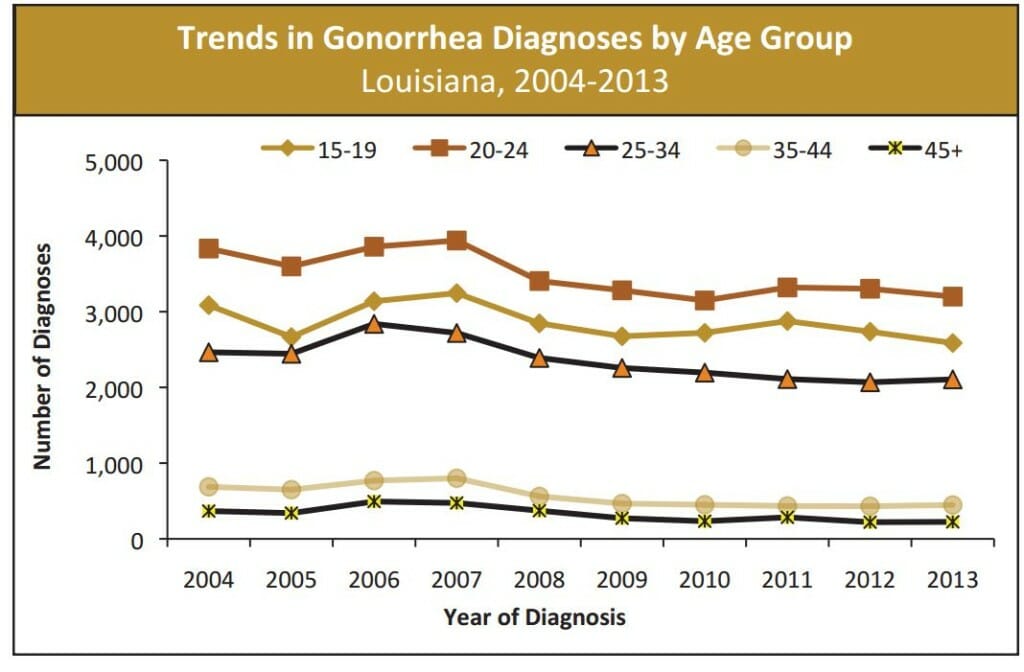 Getting an anonymous STD test can be somewhat difficult to obtain in a city like Monroe, especially if you live in the rural area of the parish. You can, however, set up an appointment with a simple phone call.
Private and public STD centers offer a wide range of testing options, including tests for oral HPV, oral Herpes lesions, HIV, Syphilis, Gonorrhea and Chlamydia. Many testing centers also cater to certain groups, such as members of the LGBT community or people from a minority race/ethnicity. Most clinics accept walk-ins, while others perform private one-on-one tests to ensure confidentiality.
For many public and free STD clinics, the results are often delivered or handed to you in two weeks due to the large number of people they serve. Private clinics, on the other hand, only takes 15 to 20 minutes for the testing and results are out in less than five days.
http://lphi.org/wp-content/uploads/2016/10/Ouachita-Youth-Report_FINAL.pdf