Looking for a Low Cost or Free STD Testing Clinic? Let's See What's Available in Springfield, MA
Some are crediting the relatively low diseases rates with the volume of clinics. There are even more private than public ones. You don't have to go very far to find a private lab. Costs here are low, and since it is not open to the public you can stay discreet. A preferred one is Quest Diagnostics, but they are not the only one.
As a patient at Caring Health Center, you are entitled to affordable STI tests. Simply let them know why you are coming in, and every detail will be taken care of. If a vaccine is needed, they can handle that too. Tapestry Health, on Main St., along with the Baystate Health System also provide the same services. Hours vary so you might have to rework your schedule, they also have a long patient list. Don't expect to be seen that day.
Planned Parenthood League of Massachusetts provides all types of services that include reproductive health. They're over on Main St., with hours that mimic those of nearby businesses. Anyone without insurance might want to give them a call. They'll tell you what to bring to qualify for reduced or free testing.
Community-based, New North Citizens Council Incorporated isn't too far from PP. Fees are sliding but expect crowds. They work hard to contact everyone in their neighborhood and have been extremely successful. They also vaccinate for HPV and two types of Hepatitis.
To make sure that everyone has an equal chance many clinics have additional centers with most reproductive health services.
Affordable or Free HIV Testing Clinics Near Springfield, MA
If you're not asked about an HIV test during an infectious disease screening, do so yourself. It's the perfect opportunity, and some can let you pick between conventional (2 day) or rapid HIV testing (almost instant results). The faster results sometimes cost a little extra, but if you're already worried it is probably worth it.
Tapestry Health can be found on Maple St. They have HIV testing for walkins, however you can't do the same if you're there for STDs. In that case, a physician will need to be there, and they are not always available. Cost can be negotiated after you've been assessed.
If you're part of Holyoke Health or are getting ready to become a member, inquire about their rapid testing for HIV. They provide full health care for many in several communities, and they are only a quick drive away.
It's not common knowledge, but urgent care centers will test for communicable virus that include HIV. Most are only open during the day, but it gives you options often near work or home. Appointments can be made, but you don't have too. Next time you have some free time, consider stopping in. Bring something to read or otherwise keep you occupied, you could be in the reception area for a while.
Still at a loss on where best to go? Your health care provider can probably help. All you have to do is start the discussion. Don't be embarrassed, you are talking to your doctor.
STD Testing and Sexual Health Education in Springfield, MA
Education isn't hiding in Springfield. On the contrary, some parents feel that there is too much out in the open. Everything from abstinence to contraceptives is discussed, and questions are allowed between teachers and students. Developed, in part, by Planned Parenthood some claim that it is working judging by state health reports.
They aren't the only ones "educating the public". Planned Parenthood passes out contraceptives and literature. Classes and counselors are available to anyone that asks.
NNCC (New North Citizens Council) works within the Latino communities. Open to everyone, they are particularly sensitive to their culture. Language isn't a problem, and they work hard to put people at ease. Their programs concentrate on all types of care, not just sexual health. Since discussions are easy for all to understand, most leave knowing how best to avoid getting and spreading all types of bacterial and viral infections.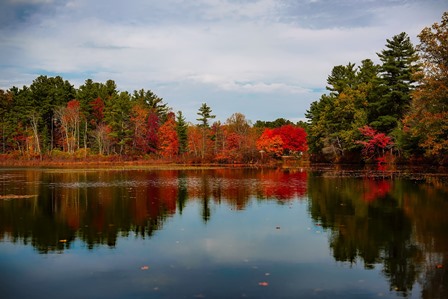 Better Sexual Health in Springfield, MA
The river and cityscape are breathtaking, and so are the rides at Six Flags New England. Some of the rides are tall enough that you can almost catch a glimpse of that stunning vista. Anyone that follows basketball knows that the sport was born here, and you can see its history unfold at the Naismith Memorial Basketball Hall of Fame. What can't be seen are infectious viruses, even though many have one. To prevent Springfield from joining the list of other cities with deplorable health rates check briefly into a clinic for a test.