Looking for a Low Cost or Free STD Testing Clinic? Let's See What's Available in Worcester, MA
Are you ready to get checked for sexually transmitted diseases but aren't sure if there are places in town? Just look for the Planned Parenthood League of Massachusetts' sign on Pleasant St. Already known for their ability to provide quality care, you can relax knowing that any problem will be identified, and treatment will be recommended or provided. Testing for known STDs is just one of the services that offer daily so be prepared to be denied access to a doctor until you have an appointment.
Insurance isn't a problem whether you have it or not, and there are programs funded by the state that you might qualify for. If so, the test could be free. This also holds true at the Worcester Free Clinic Coalition over on Salisbury St. Both can perform testing, and PPLM can vaccinate you against Hep and HPV.
Family Health Center of Worcester will require you to register before receiving any health service or treatment. They run multiple clinics so check to ensure that the one you are going to will be able to meet your needs. Interpreters are there to minimize confusion and to calm frayed nerves. If treatment will be needed they will be there to ensure everything is understood.
The Edward M. Kennedy Community Health Center really wants to help make a difference in the health of their patients. Recognized for their quality care, they can screen for all transmittable diseases regardless of client's ability to afford the test. Donations are accepted, and this helps keep the health center running. Without them, they would have to discontinue the free and sliding scale pay policies. They are also looking for volunteers that will help them continue with their work.
Affordable or Free HIV Testing Clinics Near Worcester, MA
You've seen the statistics. Worcester ranks high for HIV. It's not a mistake, the virus is appearing more often in patients of all ages and backgrounds. Using a condom or other type of prophylactic will help, but the only time you are going to be positive that you don't have the virus is to get a blood test or oral swab. The swab is less invasive, but if you want your results that day get a rapid blood test. A conventional one or swab can take weeks before you know if there is something to worry about.
The AIDS Project Worcester Incorporated, Green St., offers conventional tests to anyone that needs it. Inability to pay won't be an issue, even if you have insurance that won't pay for it. You can walk in but get ready to take a seat. They help a great many in the community with everything from diagnoses to counseling, treatment and other social services.
Public clinics can be the way to go, and if you don't mind never knowing exactly when you'll get in there is nothing to fret about. However, if you prefer something a little simpler look at one of the private STD clinics. There are probably more than you realize. Quest Diagnostics has several labs in Worcester, and there won't ever be a wait. Rapid tests are there, along with conventional ones for STDs and HIV. Just as affordable, sometimes more so than public health centers, it is something you'll want to think about.
STD Testing and Sexual Health Education in Worcester, MA
Parents can "opt" their children out of sex health education, but the changes have been made. Schools will now teach information that is appropriate for students age and the times they live in. Proponents pushed for an "opt in" clause, but so far it has been denied.
Students will know learn about more than abstaining. Gender relations, equality and acceptance will be taught, along with signs and symptoms of possible STIs. It will take a bit before all schools are on board with this educational law, and if this applies to yours PPLM can fill in the blanks. They helped write the new standards for sex ed. and continue to teach the same material at their clinics. Literature is also free for the taking, along with condoms.
The AIDS Project Worcester Inc., runs events that are open to everyone. Just stop in or check their website for upcoming ones. FHCW on Queen St. has academics that will show you how to become a part of the solution. The family clinic also visits local schools to provide free dental care, and answer patients' questions. Even if you're district is completely on par with the new material being taught, there are still plenty of sources that will provide you with what you need to know.
The local universities also run health care centers and have classes that are free for registered students and facility. Drop by the student union to see what is happening on your campus. You might be surprised at what you find regarding education and STDs.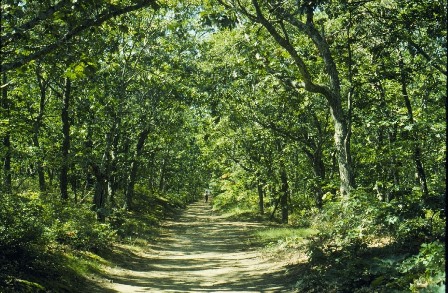 Better Sexual Health in Worcester, MA
Green Hill Park has sports, a zoo and hiking trails. If you are into Renaissance arms, head over to the Higgins Armory Museum. Catch a performance at one of the universities or have an evening out. Whatever you do enjoy yourself knowing that your test showed that you were "clean" for STDs. If you haven't gone yet, make it the next thing to cross off on a To-do list.