According to statistics recently released by the CDC and Ocean County Health Department the number of sexually transmitted diseases reported each year is rising, and have been for the last two decades. This not only includes the rates for Chlamydia and Gonorrhea, but HIV and Syphilis as well.
During the first half of 2016 the number of Chlamydia incidents reported in the county were already higher than 2015 rates. This is also true for Gonorrhea, Syphilis and HIV rates.
The statistics show that the largest increase in STD rates occurred in the twelve month period from 2008 to 2009. Since then the number of residents that test positive for a sexually transmitted disease has continued to rise. While women account for the majority of Chlamydia incidents, the majority of Gonorrhea, Syphilis and HIV cases reported are occurring in men.
Teens and young adults are among those with the highest risk for contracting a sexually transmitted infection. The recent data also shows an alarming new trend, older residents are testing positive more often for HIV/AIDS and Syphilis. This is particularly true for males ages 25 to 44. With the number of STDs reported each year rising across all demographics, it has never been so important for residents to get tested on a regular basis.
Some of the statistics that highlight the growing need for regular STD testing include,
Chlamydia rates during the first 6 months of 2016 were already higher than those reported in 2015.
Men account for over 90 percent of primary and secondary Syphilis incidents in the city and county.
African American residents are twice as likely to contract a sexually transmitted disease.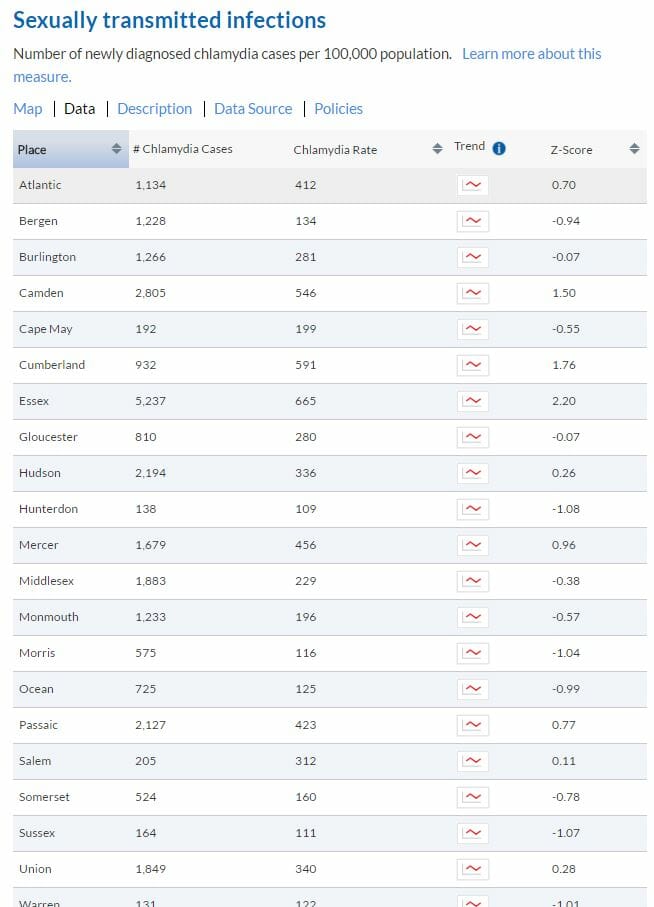 State law mandates that all public school districts provide at least 150 hours of sex and health education to its students, beginning in the first grade. As one of the first states to require sex education some health officials are surprised to see that the STD rates are still rising, though this is being blamed on the lack of public testing facilities.
Starting in the first grade students do start learning about their health, and by the time they reach high school the topics discussed include sex and the dangers presented by STDs. Students also learn about condoms and the importance of using protection, but this is where some officials are finding gaps in the law.
While the state does require that all public school districts do offer sex education classes that are medically accurate and contain information pertinent to students, abstinence is also taught. In some schools abstinence is strongly encouraged, and this often means that students are not receiving all of the information they need to protect themselves from STDs.
Unfortunately this also means that many students are graduating without learning how important regular HIV testing is in Toms River, especially since the number of new cases reported each year is rising. Regular Herpes testing in Toms River is just as important, and the simple procedure could finally help stop the virus' spread through area high schools.