Looking for a Low Cost or Free STD Testing Clinic? Let's See What's Available in Oxnard, CA
Once you realize how predominate sexually transmitted infections are, it makes sense to find a place where you can go for testing. Thankfully, you won't have to go very far.
Ventura County Health Care Agency, you'll see their building on South C Street. As part of their public health services, STI testing is provided during the week. It is "walk-ins" only, so be ready to wait. They also encourage you to call if you have additional questions. Since they stop seeing patients at 4:30, you might have to take a day off from work.
An inability to pay for STD tests is a problem many have but Clinicas del Camino Real accepts all types of insurance, including Medi-Cal. Their large building on Meta St. is hard to miss, and they are within walking distance for many residents. Booking an appointment is required, they are too busy to see most unannounced patients. Hours change depending on the day of the week, but they are open for a bit on Saturdays.
Life Centers of Ventura County have a family planning center on North A St. Their office is clearly marked, and you'll love their expansive parking lot. They do want you to call for an appointment, but often they can get you in within a day or two. Even though they are geared more towards women, they do see men, teens and kids. FPA Women's Health Center is similar, and might be easier for you to get to if you're by Lombard St.
Affordable or Free HIV Testing Clinics Near Oxnard, CA
Billboards are going up warning Oxnard residents that HIV and AIDS is a problem. They are also encouraging everyone to get a blood or oral test for the virus.
Magnolia Urgent Care Center on E. Gonzales Rd is open 7 days a week for your convenience. No appointments are needed but be warned. Wait times can average up to 2 hours when they're slow. Full panel tests that include Herpes and Syphilis are available, but you should know that this comes with extra charges. If fees are an issue, you can inquire about state sponsored insurance.
Oxnard College accepts appointments for free HIV testing at the Student Health Center. Everyone on campus is encouraged to take advantage of this, and you'll find posters and brochures in most of the university's buildings. There is currently a drive going on to get all students and faculty tested for STIs and HIV.
There are other public clinics but they all have one aspect in common, long lines or the possibility of having to wait days to see a doctor. Private labs are literally "no-wait". You arrange an appointment, get tested and you're out the door. Two popular ones are LabCorp and Quest Diagnostics.
STD Testing and Sexual Health Education in Oxnard, CA
If you are trying to find information on STIs you don't have to go very far. Public schools are catching up, even though some parents are still protesting. Don't worry if this isn't an option for you, there are plenty of others. The local college holds classes and lectures for students, and some are also open to the general public.
Planned Parenthood is always ready to give advice, and their literature is usually free to anyone that asks. You'll also be able to get condoms at no-charge here and other education health centers.
AFPL (Adolescent Family Life Program-Positive Youth Development) tackles all aspects of sexuality. The consequences of getting pregnant early in life are discussed, along with viable ways to prevent it from happening until they are ready. Sexually transmitted diseases are covered in detail, along with urging everyone that enters the center to consider their own sexual health.
At the Oxnard Adult School on 2nd St no one is ever discriminated against. This is also a topic that adults learn during the gender equality classes. Along with this comes discussions about the ramifications of STDs, especially if you ignore any warning signs and symptoms.
Even though Oxnard may be minor compared to major cities, they have taken steps to ensure residents stay healthy.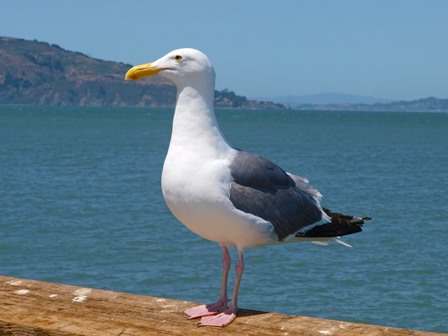 Better Sexual Health in Oxnard, CA
Car buffs will love The Murphy Auto Museum, while nature lovers will enjoy a day at Oxnard Beach Park. Victorian buildings that house contemporary art also draw crowds. What no one loves is a trip to a testing center for STIs. It's almost never a short or easy trip. However, private clinics are affordable, easy to get to, and you will rarely spend more than 20 minutes there. With what could turn into a health crisis looming in the county, make an STD testing appointment today.