Looking for a Low Cost or Free STD Testing Clinic? Let's See What's Available in Glendale, CA
Are you ready to be responsible and get a test for STIs? You know how high the infection rate is so what are you waiting for? All for Health tests for everything, and they can even protect you from Hepatitis B. You'll find them on E Broadway Blvd. and they will even give you free condoms when you leave. They also have an after hours toll free number if you have questions that need to be immediately answered.
Planned Parenthood is dedicated to women and men's reproductive health. On Colorado Blvd., they accept all state and private insurance and occasionally even provide free STI testing to those that meet the criteria. Unless you are looking for information or free condoms you can't walk-in. However, you can usually get an appointment within a day or two of calling.
Driving down W Sunset Blvd you'll see Bienestar Human Services Incorporated. Call for an appointment or just stop in. They work in the LGBT community, along with providing services for families and the elderly. STI testing is available throughout the week and the clinic is open one Saturday a month. Just ask when the next one will be if you can't make it in on a weekday.
You might not think about going to Childrens Hospital Los Angeles for a Hep or other type of STD test but if you over the age of 12 and under 25, maybe you should. They are on Sunset Blvd so when you're finished you can sit and maybe catch a star walking by.
It's not always easy to get insurance, even Medi-Cal. If this applies to you then give the Hollywood Sunset Free Clinic a try. STI tests are free, though only if you don't make over their income cap. To show your appreciation they do accept donations or you could volunteer. Who knows you might enjoy it and even learn something about these diseases along the way.
Affordable or Free HIV Testing Clinics Near Glendale, CA
It's been in the news on television and in print. HIV and AIDS are a real health issue that could almost be labeled an epidemic. In response to this some clinics are ensuring that their tests are affordable or free for everyone. If you didn't get screened for the AIDS virus during STD testing, there are public and private centers within a few miles.
AIDS Healthcare Foundation tests and helps with treatment for anyone that is positive for HIV or AIDS. Payment is based on income and can be free. While everyone is accepted, they do suggest that you call the office on N Vermont St for an appointment.
Asian Pacific Health Care Venture, Inc works hard to show their patients that they really do care. HIV testing is only one of the services they provide, so be prepared for crowded lobbies even with appointments. They do cater to the Asian American community, but anyone is welcome. If you need results in minutes rapid HIV tests are available, there are also conventional ones that could be included when you are screened for STDs.
Anyone 18 to 24 can stop in at the Covenant House California on N Western Ave. Conventional and rapid HIV blood tests are done here, though it can be tough to get in. Hours are not set and their web page doesn't always stay updated, so be prepared for frustration and occasional long waits.
You won't need an appointment at Saban Community Clinic for HIV testing. One will be necessary if you want to be checked for STIs. They've been providing health care services to the community for over 50 yrs., especially to those that might get lost in the system. All insurance policies are accepted, and payment can be waived for some. On Hollywood Blvd., when the test is done you can window shop with the rich and famous.
STD Testing and Sexual Health Education in Glendale, CA
The state can't be accused of not trying to ensure students are educated about their sexual health. These classes are mandatory and should be in all public schools. The truth is that many districts do not have the new material nor can they afford to purchase it. Others simply don't want to remove abstinence from the curriculum and see no reason to do so.
Students that aren't lucky enough to be able to attend schools with updated sex ed classes can still get the information they need that will last for the rest of their lives. All For Health does more than distribute condoms, they also work towards education. You can even reach a counselor after hours if you have a pressing question or problem.
They are similar to Planned Parenthood, which is still an important part of the community, especially when it comes to education. Classes are open, you just have to check for the dates and times. Literature is also on hand to anyone interested. You don't even have to ask.
County health clinics are also great resources, and many have open classes and programs that are ideal for any age.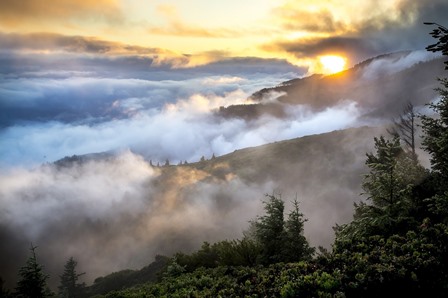 Better Sexual Health in Glendale, CA
You know that sexually transmitted infections are a concern and that testing should be a part of your life. There is no better time than now to go. Public health centers can come with challenges, but you won't find them at a private clinic. There are over a dozen in the immediate area, and some are even on the way to Verdugo Mountains. Get tested and then hike the trails to the summit and reward yourself with an impressive panoramic view.