Looking for a Low Cost or Free STD Testing Clinic? Let's See What's Available in Torrance, CA
Healthy living, which is popular in Torrance, starts with knowing how to care for it. One aspect that is often overlooked is sexual health. Private clinics, and multiple public ones too, are waiting for you to contact them.
Private labs include Q.D. (Quest Diagnostics) and LabCorp. They'll have you in and done before the farmer's market even thinks about closing. Sometimes you can have the same luck at the Harbor-UCLA Medical Center. New patients need to appear on Mondays, this is the only day they'll accept you if you're not already a client.
The Los Angles Biomedical Research Institute works with the California Family pact. This translates into no fees for those in the program, otherwise a minor one will be incurred for any test for sexually transmitted infections. Los Angles County Department of Public Health has these and additional ones that include TB testing for the uninsured. Children can also be immunized against Hepatitis B.
South Bay Family Health Care is one of the largest healthcare networks in Torrance and the metro area. A central office is on Artesia Blvd, but it's only one of several. You'll find top quality care at low or no-cost, you'll even be able to get an appointment on a Saturday. Hours during the week change by the day and some will have you home before the evening traffic rush begins.
PPLA (Planned Parenthood Los Angeles) provides everything you believe this mainstay health organization should offer. Men, women, infants, children and teens are seen by health professionals here. Many just come for the affordable testing that might even be free. They work with the disenfranchised, and the programs funded by California.
Affordable or Free HIV Testing Clinics Near Torrance, CA
It's smart to check for HIV when looking to see if you are STI positive, but sometimes it doesn't work out that way. You might only need these results and not the other. All clinics that screen for commonly transmitted infections can do the same for the virus, and there are others that are primarily concerned with it.
Do you think you might be HIV positive? The AIDS Healthcare Foundation (AHF) will test to make sure, and if you are they will help you with support and identify your treatment options. They are proud of their access to cutting-edge medications, and regardless of your financial status they will ensure that you will be "okay".
Anyone working in the downtown are Pink Lotus Health and the Charles Drew University provide conventional blood tests for HIV. Results will take days to weeks, but if it's on your way home from work become a client and check their hours. Anyone looking for faster results should stop by PPLA or a privately managed lab. Rapid tests are available, sometimes without the need for insurance or additional fees.
STD Testing and Sexual Health Education in Torrance, CA
Updates may be required by schools, but not all are changing out their old sex education materials for the new ones. Sometimes it's due to budgetary constraints, and others are reluctant to implement the controversial changes. All aspects of sexual health are to be taught, and not everyone is thrilled about this.
Those most affected by the lack of changing policies are in the less financially secure neighborhoods. Often it is a combination of money and beliefs, but the end result is that the children are the ones being left out. Planned Parenthood has always stepped up when it comes to education, they have even helped write some of the policies currently in place in schools around the nation. Brochures, classes and advisors are at all their centers, anyone can come in ask questions and take home reading material.
AHF is a leader in reaching out to those in need of testing, support and education. They do work primarily with minorities, but no one is excluded from anything the group's clinics do. Whether it is social activism or educating people about their sexual health, their extensive calendar probably has an event marked near you.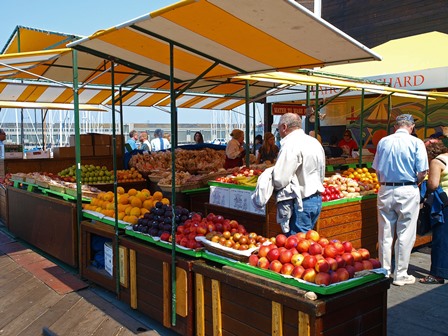 Better Sexual Health in Torrance, CA
Classic and new Toyotas are on display at the museum, and Torrance also boasts modern art and the history of flight centers. Obviously, the beach and all its fun isn't too far away and you can follow the sand almost to the downtown. You might even catch a glimpse of a movie star on your sandy trek. You'll also pass clinics that look for and treat sexual health problems. Even if you believe that you are healthy, stop in. No matter what your results say, you'll be glad that you did. Sometimes the not knowing is worse than being sure that you are negative.