STD Testing and Sexual Health Education in Gardena, CA
Last year the state of California adopted a new law known as the California Healthy Youth Act. This act covers sexual health education within the public-school system. It states that sexual health education must happen at least twice during a student's academic career: once in middle school, and once in high school. Any education a student receives, even in elementary school, must be medically accurate.
Materials used must be appropriate to students of all races, genders, sexual orientations, ethnic and cultural background and cover students with disabilities as well. Teachers are also required to teach about healthy relationships as well as how to make good decisions. A student's education must also not dictate that abstinence is the only form of safe sexual health. Parents must be notified if their student is being taught sexual health at least 14 days before the education begins.
Outside the classroom there are a few opportunities for individuals to gain insight into STI treatment and prevention. There is an online curriculum called Positive Prevention Plus. These curriculum materials provide evidence based instruction that follows California and National Health Standards. The curriculum is also in compliance with the new California Education Code. Their website offers materials that are available to download. The topics covered range from sexual health education to teen pregnancy and prevention.
More Than SEX-ED is a non-profit that is an affiliate of Community Partners. They believe that Human Sexuality is diverse and complex and it is important to recognize it as a necessary part of our lives. They present material that discusses fact-based understanding of sexuality. They also educate on the negative aspects of misunderstanding human sexuality.
Condoms and STI testing can be found at the Planned Parenthood South Bay Health Center. They are open Monday through Friday from 8:00 am to 5:00 pm and Saturday from 8:00 am to 4:00 pm. They suggest that an individual make an appointment before visiting.
Sexually Transmitted Diseases and Demographics in Gardena, CA
There could be several connections between various demographic aspects and the level of STI and HIV / AIDS cases. The first of which is the poverty level within Gardena. The city poverty level falls below the rest of the United States, the state of California and Los Angeles county. Men make 1.21 more times more than women which could connect to the fact that women are the poorest gender demographic in the county. They also make up nearly half the cases of syphilis and a significant portion of all other STI's.
Hispanics make up nearly 40% of the population and comprise 45% of the HIV cases in the city. However, African Americans (which make up around 22% of the population) have the highest rate of disease. This is particularly true in African American females. African American females are also far less likely to receive preventive treatment. In 2014, it was reported that 34,958 non-Black women received treatment while only 3,039 women received treatment.
There could also be a correlation between the fact that Asian Americans are the highest paid ethnic demographic and the lowest demographic impacted by STI's and HIV / AIDS. They were paid 1.15 times more than the next highest demographic which is Caucasian and nearly twice as much as African Americans. This could possibly suggest that the lowest paid ethnic demographic is the demographic great impacted by STI's and HIV / AIDS.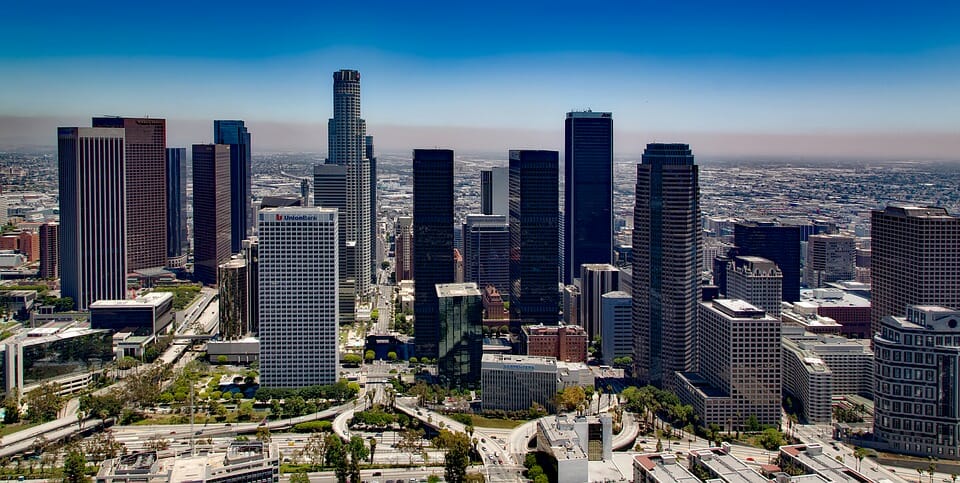 STI Testing Resources in Gardena, CA
There are many locations within Gardena, California that offer STI testing. It is generally recommended that you call ahead to confirm whether you will be required to make an appointment. However, you usually can just walk in. When you call you can also verify that they offer the test you require. For example, some clinics may test for HIV but not Gonorrhea. Most clinics also take mainstream insurance plans, but it is recommended you confirm they take yours as well.
South Bay Family Health Care (SBFHC) community clinic considered to be one of Los Angeles County's largest safety net providers. They offer low-and-no cost health care. They are opened Monday – Friday. They offer HIV testing and medical services.
There is also the Los Angeles Department of Public Health Torrance Center. The city of Torrance is 2.95 miles from Gardena. They offer testing only at their facilities. To find out what their hours are, it is recommended that individuals look online at their website.
There is a Planned Parenthood located directly in Gardena. Individuals are encouraged to make an appointment online. They are conveniently open Monday – Saturday. This Planned Parenthood accepts a wide variety of insurances- all of which are listed on their website. They speak Spanish and English within the office and can translate in other languages over the phone.
This Planned Parenthood tests for Gonorrhea and Chlamydia using urine samples. Most of their STI tests also require a genital exam. Rapid HIV testing can be done by swabbing the inside of the patient's mouth and with results in as little as 20 minutes. They offer counseling for those whose tests come back positive. Walk in hours are Monday through Friday from 8:00 am to 3:30 pm and Saturday 8:00 am to 3:00 pm.
Better Sexual Health in Gardena, CA
Gardena seems to provide adequate resources, testing, and treatment for the population it has. While there has been an increase in STI's, this does not seem to be from a lack of information provided both in an academic and medical setting. Based on the new state law, educational curriculum supports and advocates abstinence, while also promoting being smart when becoming sexually active. There is a Planned Parenthood within the city limits of Gardena, as well as other testing and counseling facilities.
Demographics and statistics suggest that African Americans are most likely to contract a STI, though Caucasians are also highly susceptible. Regardless of the statistics, the best way to prevent STI's is to either remain abstinent or practice safe sex with your partner. Rochester Hills also provides several online resources that help educate about STI's.