Looking for a Low Cost or Free STD Testing Clinic? Let's See What's Available in Hartford, CT
If you want to do something about sexually transmitted diseases, go to one of the health centers. There are more than twenty, and some are private so discretion is easy.
Planned Parenthood is one of the first places people think to go, and there is a very good reason. Their tests are confidential, as long as you avoid everyone else, and fees are based on your ability to pay. They are at the Hartford North Health Center, and you can find them open on Saturdays.
Open during the week and on Broad St., the Hartford Gay & Lesbian Collective are a non-profit working to eradicate all STDs. Their staff welcomes everyone, regardless of lifestyle or beliefs. Testing can be free, but it will depend on your income.
Along with other locations for Planned Parenthood, on the westside, there's Charter Oak Health Center. On Grand St., they have a location that is convenient for many. They also vaccinate against HPV for girls and boys. Testing for most STDs is standard, though you don't want to just drop in. They have a full patient load and rarely have time to see unexpected visitors.
There is a building on Wethersfield Ave that Latinos have come to appreciate. All their health needs are taken care of here, and language is never a barrier. Immigration status also isn't questioned, though I.D. is needed for some services. Testing fees for STDs can be waived, and this also applies if you go there for HIV screening.
Affordable or Free HIV Testing Clinics Near Hartford, CT
HIV and AIDS are a health concern that isn't being swept under the rug. There are 40 plus places where you can get an AIDS test. Sometimes you won't pay a thing and others will ask for a fee. If this concerns you, check before you head out the front door.
Another thing to consider is your privacy, and how efficient the process is. If this matters to you, look for a private testing clinic. Some of the better known ones are LabCorp and Quest Diagnostics.
Public ones such as Planned Parenthood and the county health clinic are just as capable, though expect a long wait sitting or standing. They might also have rapid HIV testing too, but so do most of the private labs. When you absolutely need to know your results now, this is the way to go.
The Hispanic community is often taken care of at the Latino Community Services Center. They also treat other minorities in Hartford. Testing can be no charge if individual can prove their income, and they are unlikely to turn anyone away.
AIDS Connecticut is an organization dedicated to this disease. Free tests are the norm, and they are also one of the few that can give you results in moments. Rapid tests are available, and everyone that comes into Bartholomew Ave is encouraged to get that or a conventional one.
STD Testing and Sexual Health Education in Hartford, CT
Sex ed is slowing in coming, but it is. Parents are signing petitions to take some of the burden off of them. Many would rather these awkward questions be addressed in school than at home, but until then families are left with only a few resources. Many of which are just as uncomfortable to parents as answering the actual question.
You have resources at your fingertips, simply look for the nearest sexual health event. Websites can also help, just check that your sources are legit.
Planned Parenthood holds several classes that are appropriate for different age groups. The health department managed by the county does the same thing. AIDS Connecticut routinely throws events, and where they're held varies throughout the year. This ensures that they have a good chance of reaching everyone interested in learning more about their health and sexuality.
Not as well followed, but the Gay and Lesbian Collective of Hartford puts on several programs, walks and seminars. They might appeal to a separate clientele, but that doesn't mean that they don't have something to teach you. When education about these topics are limited in school, it is a good idea to take all the advice you can get.
To improve your chances for avoiding STIs, free contraceptives are handed out or there for the taking at most classes, events and clinics.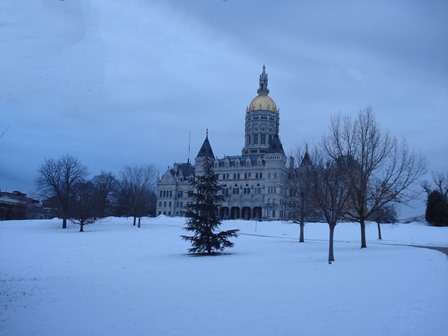 Better Sexual Health in Hartford, CT
Mark Twain wrote some of his best loved stories here. You can still see his writing desk. Priceless works of art are on display, and the garden tours are something to talk about until next season. It paints a picture of gentility and refinement, but there is an undercurrent that is recently being addressed.
You'll start hearing more about sexually transmitted diseases, along with how to best prevent them by getting tested. There's nothing to be ashamed of, and if you are embarrassed simply go get a STI test at a private lab.