Looking for a Low Cost or Free STD Testing Clinic? Let's See What's Available in Oceanside, CA
You already know that you are part of a larger community, which increases your chances for locating a public clinic that is not overwhelmed with business. There are over 20, so you won't even have to drive very far. Some might even be within walking distance of the nearby beach. You can walk in the sand and relax on your way to a public STI clinic.
Vista Community Clinic wants you to choose your health and cover all residents regardless of their ability to pay. STI testing is often free, though you will need to prove that you live in the area. They do take care of all types of health concerns so be prepared for it to be busy. Appointments are necessary, though occasionally you might get lucky and be seen if you just walk in. They do have 2 centers which can cut down on wait times.
The San Diego County of Health and Human Services is open on Monday, Tuesday and Friday. You can also sneak in on Thursday morning for a few hours. Open times might be limited, but you can get tested, treated and find counseling. Due to the extremely limited hours, expect to stand around before seeing a professional.
North Country LGBTQ Resource Center on Mission Ave is a lifesaver for many. They can test for all STDs, and even provide vaccines for Hepatitis A. Services can be of no charge, and the staff is always friendly, compassionate and understanding. Another resource they provide is free HIV testing and counseling.
Affordable or Free HIV Testing Clinics Near Oceanside, CA
It's true, HIV is no longer the top STD but don't feel like you can sit back and relax. Gonorrhea may be more prevalent, but this can easily change if you decide that testing is no longer relevant.
The resource center on Mission happily accepts anyone as a client, the county's health clinic also tests patients daily for HIV.
Planned Parenthood of the Pacific Southwest Incorporated is a little outside of town, but you can get a reduced or state paid for HIV test. You will need to show proof of income, and plan ahead of time. If you just wander in, the cost could be greater. Vista Community Clinic on North River Road has rapid and conventional HIV testing. Just call ahead.
Some people don't hesitate at enrolling as a patient. It occasionally makes it easier to deal with insurance. Though not in every case. If this doesn't bother you North County Health Services is accepting new patients. Anyone wondering about fees, don't worry. They are based on income and they are almost always willing to work with their clienteles.
Less than 20 miles away are Mountain Health and Neighborhood Healthcare. Conventional tests are at both, but only Mountain Health has the rapid blood test. Sometimes this is important, especially if you want early detection. Waiting a couple of weeks for results really could negatively affect your health.
You don't have to drive 10 or more miles away just for a discreet HIV or STI test. Private labs are all around, and they are also surprisingly affordable.
STD Testing and Sexual Health Education in Oceanside, CA
It is mandatory. Sexual health must be taught, but is everyone following along? There aren't enough people to oversee every district. Some schools also have a valid compliant that they can't afford the new material. Since these are existing problems it is tough to tell how effective sex ed. really is,
until you look at the numbers.
Rates in youth are rising, and we are not just talking about viral Herpes. The cold sores are the least of teens problems. Chlamydia and gonorrhea are through the roof, even Syphilis is starting to make a comeback in some neighborhoods. What can be done about this while education policies are being ironed out? Take a class, read pamphlets or articles on the web.
There are sources and one is your local Planned Parenthood. Anything you want to know about your health, sexual or otherwise, can be learned here. If you don't want to join one of their classes or talk to a counselor, feel free to take some of their brochures and condoms.
This is a small community so you might be at ease traveling a short distance. There are several clinics that sponsor free events. You can participate in discussions or sit quietly and listen. You'll also find plenty of material you can take home and read in private.
Even though education needs to have a few wrinkles ironed out, it doesn't mean that you can't still learn everything you need to know.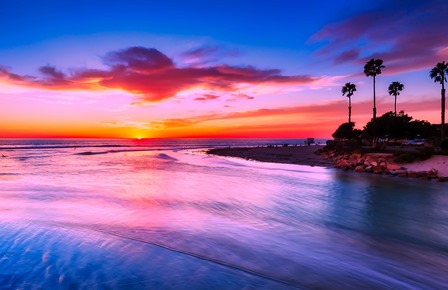 Better Sexual Health in Oceanside, CA
Stroll down the beach. Gaze at the sun setting behind the palm trees. It's a relaxing experience and glorious sight. When you're done, there is a problem that still remains. Sexually transmitted diseases are still an issue that isn't being resolved.
You can change this by getting tested. Public testing is available, but private might be more convenient. You're not taking a chance by getting a test, you are making a difference by doing the "right thing".