STD Testing and Sexual Health Education in Hemet, CA
Sexual education resources can be found at schools operated by the Hemet Unified School District. Nurses, guidance counselors and educators are available to assist students at Hemet High School, Acacia Middle School, Diamond Valley Middle School, Bautista Creek Elementary and Cawston Elementary.
According to the district, local schools in Hemet provide a "well-planned, integrated sequence of medically accurate and inclusive instruction on comprehensive sexual health and human immunodeficiency virus (HIV) prevention." This comprehensive sexual education is offered to students in Hemet public schools from grade 7 to grade 12.
One of the priorities of comprehensive sexual education in the Hemet Unified School District is spreading reliable and medically accurate information about infectious diseases and preventing STDs. Safe sex and abstinence are among the ways young adults can reduce the spread of STDs. Testing is also critical to staying healthy.
Planned Parenthood can also serve as a reliable resource for information related to sexual health and STD prevention. Doctors and trained clinic workers can answer your questions about staying safe and avoiding STDs. Free condoms are also available at the Moreno Valley Health Center.
Sexually Transmitted Diseases and Demographics in Hemet, CA
A total of 9,807 Chlamydia cases were reported in Riverside County in 2015. The rate for that year was 420.7 per 100,000 population. For some demographic groups, the rate for Chlamydia was even higher. Females in the county had a rate of 584.8 per 100,000 population. Teens and young adults were especially vulnerable to the spread of Chlamydia. For women aged 15-24 years old, a rate of 2,735.4 per 100,000 population was reported.
Which demographic groups were most affected by Gonorrhea in the Hemet area? The highest rate for ethnic groups in Riverside County was found among African Americans. The rate was 461.9 per 100,000 population. A large number of cases were also found among Hispanics. The rate for men in Riverside County was higher than the rate for women. The male rate was 113.1 per 100,000 population.
It is clear in California's STD statistics that men bear a disproportionate burden of Syphilis cases. The rate for males has been rising across California in recent years. In Riverside County, almost 95% of all cases were reported among males. African Americans showed very high rates, and young adults were the most affected group by age.
262 newly diagnosed cases of HIV were reported in Riverside County in 2014. While other STD rates are more concentrated among young adults, the HIV rate was highest among individuals aged 50 to 54 years old. African Americans showed very high rates in 2014. The most commons means of transmission for HIV is male-to-male sex.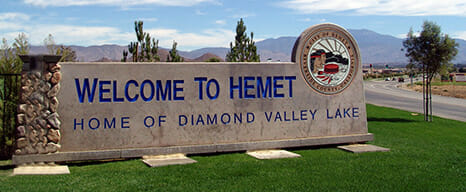 STI Testing Resources in Hemet, CA
Riverside County Family Care Centers – Lake Elsinore Family Care Center is a healthcare center in the Elsinore Valley area. Confidential STI testing is offered through urine and blood specimens. Medication can be provided for treatment, in addition to counseling. Chlamydia, HIV, Syphilis and Gonorrhea testing are found here. The family care center is located at 2499 E Lakeshore Drive.
Riverside County Family Care Centers is a health care provider that operates several health clinic sin the Hemet area. The Hemet Family Care Center is conveniently located at 880 N State Street in Hemet. Individuals aged 12 years and older are eligible for confidential STD testing, and those under 12 years old must have parental consent.
Clinicas de Salud del Pueblo is a non-profit health care providers that specializes in service to the Hispanic community in California. The Hemet Health Clinic offers a variety of STD testing and treatment services. Other resources including educational materials are also available for patients.
To access the nearest Planned Parenthood clinic, you will have to travel to Moreno Valley. The Moreno Valley Health Center is located about 35 minutes from Hemet, CA via Gilman Springs Road. At the health center, you will find STD testing and treatment services for Chlamydia, Gonorrhea, Syphilis and HIV. Payment plans may be available for individuals without health insurance.
Alliance Urgent Care is a trusted urgent care facility in Hemet. The clinic described itself as a "walk-in medical facility dedicated to delivering outstanding medical treatment." STD testing and treatment services are included in the clinic's medical offerings.
Better Sexual Health in Hemet, CA
Individuals in Hemet can achieve better sexual health by getting tested regularly for STDs. The CDC recommends that sexually active individuals get tested regularly, and especially vulnerable populations should get tested even more frequently. Getting tested for STDs protects your sexual health and reduces the spread of infectious diseases in the Hemet area.
Be proactive about your sexual health and get tested today. There are many options for confidential and reliable STD testing resources in Riverside County. Riverside County Family Care Centers and the Moreno Valley Health Center are just two locations that offer these services. Decide which facility is right for you and get tested.