Looking for a Low Cost or Free STD Testing Clinic? Let's See What's Available in Orange, CA
They're rising, STIs and close to 200 hundred clinics urge you to do something. Some are private labs, while others are walk-in or appointment only public health centers. You have a choice on where to go, though labs that are private often have speed, ease and discretion in their favor.
LabCorp manages several labs in Orange, along with Quest Diagnostics. What you might be missing here are onsite counseling, but that can be easily arranged.
Obria Medical Clinics will test for most STDs, along with HIV. Their services are limited so be prepared to accept that they might not have everything you want or need. This pertains to testing for Herpes and Hepatitis. You should also know that only certain clinics can test for any diseases at all, so ask the right questions before solidifying the appointment.
It's nice to see that Planned Parenthood has more than one center. This helps to ensure that you can quickly get into to see a doctor. Sometimes your appointment can be that day, but don't count on it. They are busy at all locations since they provide sexual health services for men, women and teens. You must be of age for any procedure or come with parental permission. This is not negotiable, unlike their fees.
The LGBTQ Center of OC are doing everything in their power to fight transmittable sexual diseases. They do concentrate on a specific population but won't say "no" to anyone that comes in for a test. What they don't offer are vaccines and screenings for infections that aren't listed. This hasn't limited the amount of good they have brought to Orange.
Affordable or Free HIV Testing Clinics Near Orange, CA
Be smart and find out if you have HIV when you check on STDs. It'll will save you an added trip and could reduce the overall costs if there are any. Don't you want to know your entire health status, instead of most of it?
The APAIT Center is the place many go when they desperately need a rapid HIV blood test. It is affordable, though insurance can help. Don't just show up, they appreciate knowing when you're coming. Hours are general business ones, though you can find them seeing patients occasionally on certain weekends. They'll advertise ahead of time when one of these are planned. It can be more convenient since many won't have to miss work, but this also means that they'll be overcrowded.
If confidentiality and affordability are crucial, the AIDS Service Foundation of Orange County gives out conventional blood tests for HIV. Anyone worried about their potential results can get reassurance from a counselor, and they'll still be there to support you when your status is revealed.
The Vietnamese Community of Orange County Inc. provides multiple health services specifically to those of Asian descent. Translators are always on hand, but they are reaching out to additional ethnic groups. You must be enrolled in the Medical Services Initiative, but once you are you can take advantage of their free and reduced rates. Feel free to just stop by, but you have a better chance of being seen that day if they already knew you were coming.
Rapid and conventional tests are also available at more than 100 privately operated labs.
STD Testing and Sexual Health Education in Orange, CA
The problem of STD infection in this region is so severe that health department officials have worked with legislators to develop a strategy. Mandatory sexual health education courses are provided but no one is overseeing them. What is being taught varies, and some students are missing out on everything but advice on remaining abstinent.
Organizations like Planned Parenthood have been providing education resources to communities for close to a century. Not always welcome in schools, they do have meetings and seminars that anyone can attend. Pamphlets are free for the taking, along with male contraceptives.
There is plenty going on at the LGBT Center. They are even releasing online videos to help with education. They do run off of donations so many events are billed as fundraisers, but you can still find support and information at any one of the them. Some of the fun ones include a gala ball and comedy shows. They also travel to schools that allow them in.
Education on reproductive health isn't missing in Orange, it can just be a little harder to find than expected. Take a class, participate in an event and see what you can learn. You'll even have fun doing so.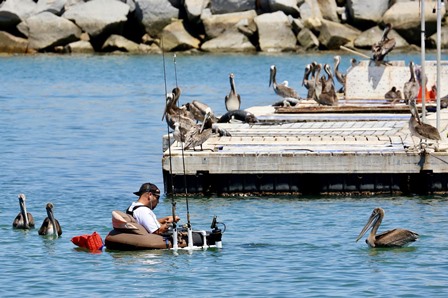 Better Sexual Health in Orange, CA
Orange might be a small community, but don't count it out. Pre-1920's homes are the norm in the old district, and palm trees dot almost every street. The warm breezes ensure that you are seldom cold. When you're ready to explore there are plenty of nearby places to go. This also pertains to STI clinics. You're not at a loss. Pick one and do what's best for your health, overall and sexual.