STD Testing and Sexual Health Education in Redlands, CA
Access to accurate and reliable sexual education resources is critical to any public health strategy. Reducing STDs in Redlands requires a robust sexual education program. Schools, local health clinics and community centers play an important role in spreading information about STDs.
Public schools in Redlands belong to the Redlands Unified School District. High Schools include Citrus Valley High School, Redlands East Valley High School, Redlands High School and Orangewood High School. Middle schools in Redlands include Beattie Middle school, Cope Middle School, Clement Middle School and Moore Middle School. Sexual education resources are available in local schools, and students can consult nurses and health professional for more information.
However, according to a report by the Public Schools Project, sexual education programs in Redlands are inadequate or nonexistent in local schools. The report on sexual education programs in San Bernardino County reads,"Of the 22 school districts with high schools in the county, five districts (Baker Valley, Needles, Redlands, Snowline Joint and Upland Unified School Districts) replied to our survey saying they did not provide any sexual health instruction in their high schools at this time."
Educational resources about STDs and HIV are also available from the California Department of Health. The department provides information for health professionals and those affected by STDs. Links to local health clinics and STD testing resources can be found on the health department's website.
Sexually Transmitted Diseases and Demographics in Redlands, CA
The 2010 Census reveals the demographic makeup of Redlands' population of 70,000 people. The racial makeup of Redlands was 54.0% White, 5.2% African American and 30.3% Hispanic. 34.7% of households have children under the age of 18 years old. The median household income is around $70,000.
In 2015, most cases of Chlamydia were reported among females. According to recent statistics, the rate among females in the county was 739 cases per 100,000 population. This rate can be compared to the 298 cases per 100,000 population among males. The rate among females is more than double the male rate. Cases in the county are highest among African Americans.
STD statistics in San Bernardino County show that rates are highest among teens and young adults. The 15-19 and 20-24 age brackets show the highest rates of STDs. This is true with Gonorrhea cases in the area. Males and females showed similar rates of Gonorrhea in 2015. There were no clear trends in terms of ethnicity.
Syphilis cases in San Bernardino County are highest among the African American and Hispanic populations. In 2015, the rate among African Americans was 28.3 per 100,000 population. Cases were spread more evenly across age groups. Men and women were affected by Syphilis.
HIV/AIDS rates in San Bernardino County are highest among males. The exposure group most affected by HIV is MSM (men who have sex with men).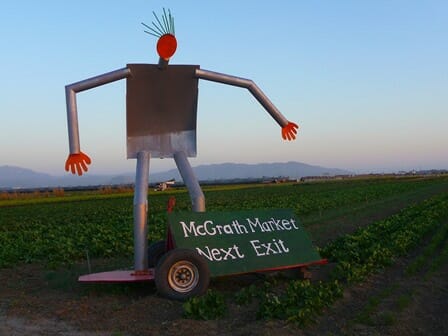 STI Testing Resources in Redlands, CA
STD testing resources are available in Redlands and the wider San Bernardino County area. Testing for chlamydia and gonorrhea is typically performed using a urine sample. For HIV, oral herpes, genital herpes, hepatitis A, B, and C, and syphilis, a blood test is necessary. Safe, fast and confidential STD testing services can found at several health clinics.
The San Bernardino County health department operates a health clinic in San Bernardino. A variety of health services are available here: Reproductive Health, Immunizations, Maternal Health, HIV Services, Primary Care, Pediatrics and TB Skin Testing. Testing is available here and appointments can be made by calling 1 (800) 722-4777.
Planned Parenthood has health clinics across the United States and that provide quality sexual health resources and services. The nearest Planned Parenthood location in the Redlands area is the San Bernardino Health Center. Just minutes from Redlands, the clinic provides comprehensive STD testing, treatment and counseling services. Testing is available for bacterial vaginosis (BV), chlamydia, genital warts, gonorrhea, herpes, HIV (testing and diagnosis only), syphilis and trichomoniasis (trich).
In Redlands, there are several urgent care facilities that offer STD testing. These health clinics include Redlands Yucaipa Medical Group Urgent Care Center and Beaver Medical Group, Redlands Terracina & Urgent Care. Conveniently located in Redlands, both facilities provide testing for HIV and STDs.
Better Sexual Health in Redlands, CA
Safe and healthy relationships require regular STD testing. Talk to your partner about getting tested today. STDs can spread quickly and without your knowledge. Engaging with multiple sexual partners increases your chances of getting an STD.
To protect your health and prevent the spread of STDs, get tested at one of Redland's many health clinics. Planned Parenthood offers reliable testing services in San Bernardino, and the county health department also offers STD testing.
Additional resources:
California Department of Public Health
San Bernardino County Department of Public Health
Redlands Unified School District