Looking for a Low Cost or Free STD Testing Clinic? Let's See What's Available in Fontana, CA
One of the methods that is being used to help combat the impending health crisis is the prevalence of clinics and centers. Some are public, but there are move private ones and this could be an advantage for you. There aren't any lines, extended waits or forms to fill out at a private lab. They know you'll be there and will be ready for you. QD (Quest Diagnostics) and LabCorp have several labs within easy walking or driving distance. You just have to locate the one where you want to go.
Community Health Systems serves most of the county, and they do more than just see if you have a sexually transmitted infection. Overall wellness and dental clinics are at most of their locations, so be prepared to sit for a while. Payments can be deferred, but only for some. You also have to enroll if you need anything other than condoms.
Without Planned Parenthood many wouldn't have healthcare at all. They do so much more than just checking for STIs. You don't have to enroll in a network or system, but you will need an appointment if you want to be tested. With their full array of services, they simply can't see everyone that shows up unexpected. They work with most insurances, and also have a sliding fee policy. They'll let you know what you need to bring to qualify for reduced or no fees. They have centers throughout the county, so you will be able to find an office nearby.
San Bernardino County Department of Public Health runs similar to PP. Fees can be dismissed, but you need to let them know your financial restraints when you call. This must be arranged before your screening, otherwise you could be responsible for the full fee. Hours can be different depending on the location so check before just appearing in their waiting room.
Affordable or Free HIV Testing Clinics Near Fontana, CA
Anyone that's browsed health statistics should notice that HIV and AIDS are not a disease from the past. It never went away, and when the spotlight on it was removed rates started soaring through the proverbial roof. It is not a virus that just affects drug addicts and gays, it will infect anyone regardless of sexual or lifestyle choices.
If you are using a private lab ask for a conventional or rapid test, most have both. Early detection is crucial if you do test positive.
Riverside University Health Care Clinics are here to serve the underprivileged. Believing that everyone is entitled to quality care, regardless of their ability to pay, they will work with you even if you can't afford a rapid HIV test. They understand that there are times when you need to know if you are positive or not now and won't turn you away. Anyone under 12, will need parental consent before accessing any health services.
Less than 10 miles away is Riverside San Bernardino County Indian Health Inc. They do concentrate solely on Native Americans, and their families, but if you are they do rapid testing at their lab.
Riverside Community Health Foundation is on University Ave. A short trip, even if you don't work in the area. HIV tests, both types, are common services they provide. They even have a shuttle that will pick you up from a prearranged local and drop you back off. If you rely on the public transit system, this can be a lifesaver. The center is open on Saturdays for medical treatment but be advised that the shuttle won't be running.
STD Testing and Sexual Health Education in Fontana, CA
Rural or not anymore, there is a problem with education in schools. Math, science and English classes are fine, but sexual health programs are lagging behind. Bills have been passed and implemented into law clearly outlining what material should be taught, and it does not concentrate on abstinence any longer.
The problem is not with the curriculum but schools ability to implement it. Smaller school districts do not always have the money they need to replace outdated materials, and the state isn't able to help.
Planned Parenthood is trying to help, along with the San Bernardino County Department of Public Health. Programs and events are sponsored so awareness can be made. Condoms and safe sex kits are free for the taking, along with brochures. These pamphlets can be an excellent way to spread the word that STDs present a significant danger, especially for those that don't want to attend a neighborhood class.
AIDS Healthcare Foundation and the religious based Community Health Systems Inc., also work to bring education and awareness to the communities they serve.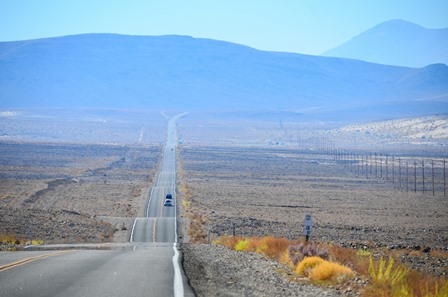 Better Sexual Health in Fontana, CA
Thanks in part to the steel mill built during WWII, Fontana found itself changing from a rural community to one that is still growing. The economic boom ensured that positive changes were added and made, but the population boom created a health crisis that many still aren't aware of. Sexually transmitted infections are here, and they aren't going away unless you decide to join others and get a basic STD test.