STD Testing and Sexual Health Education in Davis, CA
Fortunately the city is also an epicenter of sexually transmitted disease awareness.  Because University of California, the city is home to a world-class medical school and hospital, there are many resources available for all people. The campus provides a number of health fairs where trained medical professionals offer free and confidential testing on campus. These local resources will help you educate yourself about the risks of STDs and how you can better protect yourself while meeting new people.
For students, the Student Health and Counseling Center offers a number of STD tests for students, as well as counseling and guidance in the event that students need more help. The Lesbian Gay Bisexual Transgender Intersex Asexual (LGBTIA) Resource Center at the Student Community Center also offers anonymous HIV testing at no charge during the school year.
Outside of public health clinics, and STD testing centers, public schools in the city strive to provide comprehensive sexual education programs for students at the middle school and high school levels. Curriculum covers topics from social and sexual norms to establishing boundaries, abstinence, safe sex, STDs, and the reproductive process from conception to birth. This curriculum aims to help young men and women make informed decisions about sexual health.
In addition to teaching students about sexually transmitted diseases, public school also try to teach students about resources where they can find confidential help or support including HIV testing and Herpes testing/evaluation in Davis.
Sexually Transmitted Diseases and Demographics in Davis, CA
The vast majority of reported STD cases belong to young people ages 14-24. Because the area is still largely a college town, there is a concentrated population of people in this age range at the university and living in the community. College is often a time of sexual exploration for many young people, so sexual activity is certainly increased in communities with a university present.
The large presence of this particular demographic drives the spread of sexually transmitted diseases within the city limits because many young people do not seek regular testing. The most common STDs are asymptomatic, which leads many young people to forgo testing under the assumption that they are free of infection.
Awareness and increased testing can help protect you from infection and transmission. The city's STD clinics provide HIV testing, Herpes testing and evaluation, and a number of other sexual resources. These clinics provide help and information while maintaining your privacy and confidentiality. Many clinics are open seven days per week, and can provide services, medication, and treatment for much less than a trip to the urgent care, emergency room, or traditional physician.
The teams working at these facilities are highly skilled medical professionals, and have an abundance of experience in helping those coping with STD diagnoses. Many STD clinics pride themselves on providing top quality care with compassion and confidentiality.
There are also a number of low-cost resources on the UC Davis campus – both for students and community members, and clinics that specialize in providing free STD testing and health screenings to those without insurance.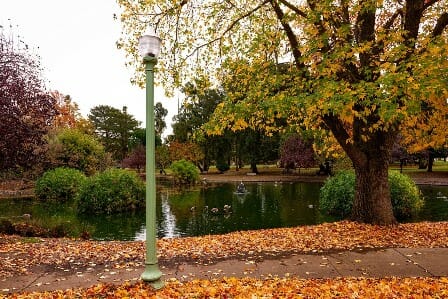 Better Sexual Health in Davis, CA
It is important to remember that prevention is always easier than treatment, and your sexual health is incredibly vital to your overall well being. Seeking help can occasionally feel overwhelming, but rest assured that any of the free STD testing clinics are going to maintain your confidentiality, and handle whatever concerns you may have with the utmost care. Having all the facts and information could help you make decisions that protect your life and sexual health.
While STD rates are still high, consistent testing and safe sex precautions can ensure that you do not become part of the STD statistics. It's also important to realize that it's never too late to seek help. If you suspect you may be infected, or are simply curious – seek proper health and medical attention.
STD clinics are abundant and their goal is to provide you with the tools you need to enjoy your life and explore your sexuality safely. You'll protect yourself, or get the treatment you need, while simultaneously protecting your loved ones, current partner, or future partners from infection or disease. Don't miss anything that the vibrant city of Davis, California has to offer due to stress or fear about your sexual health.
Get tested today and feel comfortable knowing that your health care is confidential and that you can get the information you need without judgment.
http://www.djusd.k12.ca.us/cms/page_view?d=x&piid=&vpid=1377775642137