Every great city has its flaws and Fairfield is no exception. Chlamydia, Gonorrhea, Hepatitis B and C, HIV and Syphilis numbers are a cause for concern. The rates are rising and health department officials are working to develop strategies to bring the numbers down. The city offers STD clinics for confidential testing services. Free STD centers offer testing at reduced or no charge for clients who meet the income guidelines. The ordering process is easy and follow up with a local lab takes only between fifteen to twenty minutes. After this, results are on their way just that simply.
Because of the concern about high infection rates, the health department and Center for Disease Control are monitoring the numbers. This is done by collecting testing results data from all area health care providers and STD centers. They do not provide your social security numbers, names or any other data that could identify you, so your privacy is fully protected. Only demographic information is needed. This helps analysts to determine the characteristics of the people who are currently becoming infected, who has the highest rates and therefore, who is at moderate to high risk for getting an STD. The table below shows the current STD rates for this region, based on numbers per 100,000 in population.
Chlamydia- 436.6
Gonorrhea- 118.5
Syphilis (primary and secondary)- 11.6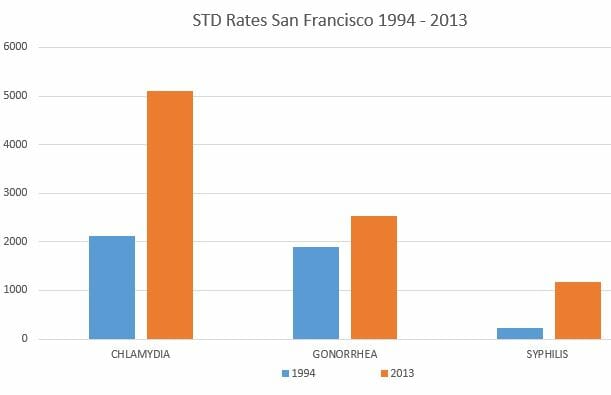 These alarming figures only represent the percentages in terms of persons who have actually received STD testing. There are many who are at a significant risk who have not been tested. It is believed that if all persons would get tested, the percentage of cases for all STDs across the board would increase significantly.