STD Testing and Sexual Health Education in Lauderhill, FL
Studies show that almost 80% of Americans support sexual education being taught in public schools. Sexual education works. It's a crucial component in the fight against STDs. Fortunately, Broward County has taken steps to improve sexual education in local schools.
In 2014, the Broward County Board of Education approved a new sexual education curriculum aimed at modernizing the way schools talk to students about sexual health. In a county where HIV and STD rates are particularly high, this is a positive step in combating the problem. The curriculum includes topics such as HPV vaccines, dating violence, sexual abuse and social media. Schools will now give more attention to STDs, teen pregnancies and access to contraception.
Lauderhill residents attend public schools operated by Broward County Public Schools. Locals schools include Lauderhill 6-12 and Parkway Middle School. New sexual education courses are now taught in these schools. From Kindergarten to 4th grade, students learn about anatomy and personal safety. In middle and high school, the curriculum includes subjects ranging from sexual abuse to STD prevention.
In addition to STD testing, the Florida Department of Health in Broward County offers STD surveillance and partner services. This includes counseling and sexual health education. Professionals at this location can offer information about STDs, safe sex, contraception and relationships.
Sexually Transmitted Diseases and Demographics in Lauderhill, FL
Lauderhill has a very diverse population. According to the 2010 census, 75% of the community was African American, 18% was White and 7% was Hispanic. The city has a high foreign-born population with many residents from the Caribbean. These demographics have implications for sexual health in Lauderhill, considering African Americans are disportionately affected by STDs.
In 2015, there were 770 reported cases of HIV per 100,000 population. 599 of those cases were reported among males, and 171 cases reported among females. That's about 77% of all HIV cases in Broward County reported by men. More HIV cases were reported among African Americans with a rate of 73.7 in 2016.
Syphilis predominantly affects men in Broward County. There were 279 cases of Syphilis per 100,000 population. The rate among men in Broward County is about 30% higher than the statewide average among men.  In 2015, Primary & Secondary Syphilis cases were almost evenly split between Whites and African Americans.
Gonorrhea cases are particularly pronounced among men in Broward County. While the rate among females tracks closely with the statewide average, the rate among men is significantly higher. There were 2,494 reported cases of Gonorrhea per 100,000 population in 2015.
In 2015, Chlamydia rates were highest among African Americans. However, unlike other STDs, the Chlamydia rate among African Americans in Broward County is lower than the statewide average.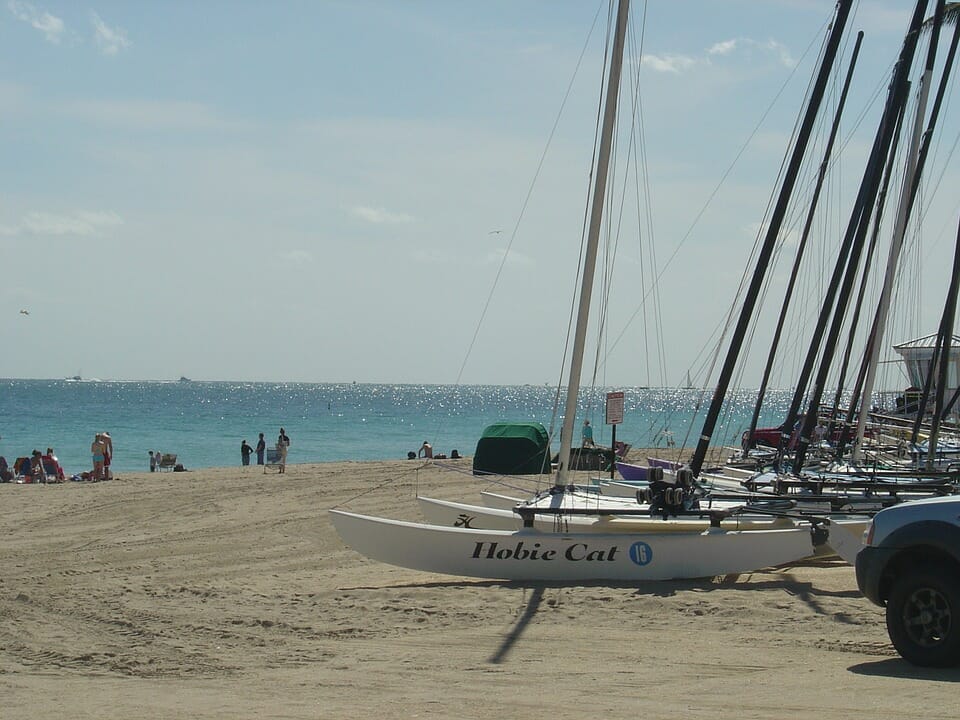 STI Testing Resources in Lauderhill, FL
While it may be uncomfortable to talk about STD testing, it should be an essential part of how you stay healthy. It's also important to learn about ways to protect yourself from STDs. Why is important to get tested? STDs affect your health and can impact your sexual partners. STD testing services are available at the Broward Wellness Center, Pembroke Pines Health Center and other urgent care centers.
The Florida Department of Health in Broward County offers STD clinical services at its county health facility. The center provides walk-in STD clinical services including diagnosis and treatment. Partner services are also available for counseling, testing and treatment of those diagnosed with or exposed to STDs. The Broward Wellness Center is located in Fort Lauderdale and open Monday through Friday from 10AM until 7PM.
The closest Planned Parenthood location is the Pembroke Pines Health Center. The facility is located less than 20 minutes from Lauderhill. At this Planned Parenthood location,  STD testing, diagnosis and treatment is available. Bacterial vaginosis (BV), chlamydia, genital warts, gonorrhea, herpes, HIV (testing and diagnosis only), syphilis and trichomoniasis (trich) testing are available. Counseling and sexual education are also offered by trained professionals.
There are several urgent care centers in the Lauderhill area that provide STD testing and treatment. Urgent Medical Center provides immediate, full-service, and cost-effective Urgent Care facility located in Plantation, Florida. It is open weekdays from 8am to 8pm and weekends from 9am to 4pm. Other urgent care facilities in the area include Total Family Urgent Care in Lauderhill and GetMed Urgent Care in Plantation, Florida.
Better Sexual Health in Lauderhill, FL
STD rates in Broward County are consistently higher than statewide averages, and Florida leads the nation in new HIV diagnoses. These statistics increase the urgency regarding STD testing and treatment. Broward County is taking steps to combat the spread of STDs in the community including improving sexual education in local schools.
It's time to do your part to improve your sexual health. Getting testing for STDs is the best thing you can do to stay healthy. Take advantage of Lauderhill's sexual health resources to know definitively if STDs are affecting your health.