STD Testing and Sexual Health Education in Baldwin Park, CA
Comprehensive sex education is the law in California. This means that all public schools in California are required by law to teach both comprehensive sex education and HIV prevention education at least once in middle school and once in high school.
Comprehensive sex education includes learning about anatomy and birth control. It also means students are taught about healthy relationships, decision-making, and more.
This sex education should give students information to make healthy decisions about relationships and sexual and reproductive health.
The sex education curriculum in school should include information about:
Sexual harassment, sexual assault, and sex trafficking

Health relationships

Adolescent relationship abuse, intimate partner violence and sexual coercion

Sexual orientation and sexuality

Gender identity, gender roles and gender stereotypes

Consent, communication and healthy decision-making

HIV prevention and other STD prevention including testing and treatment

Pregnancy prevention, parenting, adoption and abortion
It is the right of a student to get this information in schools.
With a mailing address in your city, a group called Teen Source asks students if they are actually getting comprehensive sex education at school. Teen Source provides students with a questionnaire online to fill out to say if they have not received sex education covering all of the above. Teen Source also gives students a chance to explain if they have received information that is not accurate.
Sexually Transmitted Diseases and Demographics in Baldwin Park, CA
A look at demographics can help our understanding of STI rates in your city and region.
The demographic that is most likely to be infected and least likely to get tested is people 25 and younger. Some experts blame the rates of STDs in this demographic in part to the use of new hook up apps that lead to casual sex among people 25 and younger.
Concerning the jump in the state for STDs, officials are not sure of all the reasons. People are not using condoms regularly so this could lead to the higher STD rates. People are going without testing and treatment and unknowingly spreading STDs. This is another possible reason for the higher rates.
We also see reports that STD prevention systems have been weakened because local and state clinics have reduced capacity or closed in the last few years. This also contributes to higher STI rates.
Here are additional demographics about your city based on a recent report.
16 percent is the poverty rate

58152 people are of Hispanic/Latino descent

13309 people are of Asian descent

3115 are white

There are 4 times more Hispanic/Latino residents than any other race or ethnicity
Concerning your county, HIV diagnoses were 45 percent for Hispanics/Latinos in 2013. HIV diagnoses were 85 percent for men having sex with men in 2013. Gay men saw the highest rates for STDs.  Twice as many women suffer from chlamydia compared to men. Men suffer in higher numbers than women from other STDs including syphilis and HIV. STD rates also are generally higher in areas with a high poverty rate.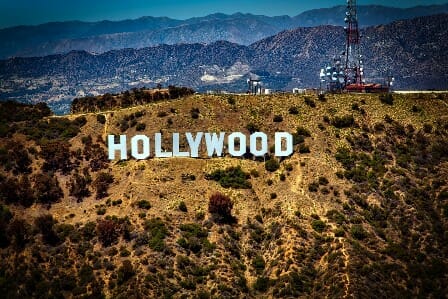 STI Testing Resources in Baldwin Park, CA
There are STI testing resources available in your city and throughout Los Angeles county. You can go to an area hospital, local lab or online service, or Planned Parenthood/El Monte Health Center as some of the options.  
The Planned Parenthood/El Monte Health Center offers STI counselling, testing, treatment, and vaccines. Testing, diagnosis, and treatment is provided for chlamydia, gonorrhea, bacterial vaginosis, genital warts, herpes, syphilis, and trichomoniasis. Testing and diagnosis only are provided for HIV. Prevention services include condoms and hepatitis B vaccines.
STD Check and Plush Care are other options for testing in your area. Plush Care offers what they call safe and easy STD testing. You order your test, visit a local test center, then get results and treatment if needed. Doctors and pharmacies partner with this service.
We do not know the precise cause for why people do not get tested but some in your area are offering STD tests to be ordered online and mailed to homes. You provide a sample, send it back to a lab, and get results within a few days. We do not know how reliable these services are. The hope is to get approval for these tests from the U.S. Food and Drug Administration (FDA) to sell similar tests in stores. These tests are not all cleared by the FDA to be sold online.
The Los Angeles Department of Public Health noted how difficult it can be to get people to go to one of their STD clinics. The county then offered kits online to test for chlamydia and gonorrhea for women under the age of 25. This group should have annual screens for these two STIs as these women are considered at risk and primarily bearing the consequences of the STIs.
Planned Parenthood also launched an app in California. Through the app men and women can order chlamydia and gonorrhea tests.
Another way to get information about where to get tested is the Teen Source organization. With a mailing address in your city Teen Source is a project of Essential Access Health. Project activities are supported by the federal Office of Population Affairs, Title X grant, the Centers for Disease Control and Prevention (CDC) STD Prevention Programs, The California Wellness Foundation, and the American Civil Liberties Union. It operates an impressive online service that can help you get information about STDs and where to get testing and treatment.
This online hub for teen friendly sexual and reproductive health information has material that is for teens and by teens. It features accurate and reliable information about STDs, birth control, healthy relationships, and teen rights to accessing sensitive services in California. The site also features youth-generated blogs and videos.
From the Teen Source page, you can get free condoms if you are 12 to 19 years old and live in California. You can pick up a condom near you or order condoms to be mailed to your home. If you have them mailed to your home, they come in a plain yellow envelope so no one knows the contents.
Better Sexual Health in Baldwin Park, CA
Whether you go to the El Monte Health Center/Planned Parenthood, a counsellor or nurse at an area high school, an online service, or a clinic or hospital such as Kindred Hospital Baldwin Park, you can find in your area information about STDs, testing, and treatment. While STD rates are high in your area, help is available in your city in the way of testing and treatment that is confidential, discreet, compassionate, and effective.
Consider how the staff at these facilities is trained to help someone like you, especially with the staff at Planned Parenthood/El Monte Health Center or any other facility reminding you to check your health, improve it, and keep yourself healthy by always using a condom.
Here are links to resources mentioned above.