Looking for a Low Cost or Free STD Testing Clinic? Let's See What's Available in Fullerton, CA
Looking at the statistics for sexually transmitted diseases can be frightening, but one of them doesn't have to happen to you. Getting an STI test might not protect you from the viruses but it can help prevent the complications that develop when one goes undetected.
Insurance doesn't always pay for testing but this isn't an issue at Planned Parenthood. Less than 3 miles away on W Lincoln, you will never be turned away simply because you don't have the money to pay. If this is the case, you will need to bring income proof and a valid state i.d. Reduced or free STI testing is only available to residents.
Obria Medical Clinic is similar to PP, and STD testing is fast and confidential. You will need to call first and have your insurance information handy. State sponsored insurance is welcome and this can reduce the cost of the test. Due to their busy patient load you might not be able to get in that day but if you don't mind the wait head over to their clinic on Commonwealth Ave.
VNCOC (Vietnamese Community of Orange County, Inc.) has a health center on Chapman Ave. They primarily serve the Asian community but anyone in need of a test for STDs is welcome. If you are without insurance they can help you get enrolled in a state sponsored plan and will work with you when it comes to the cost of the test. They are busy so be prepared to wait, even if you have a scheduled appointment. One benefit for many is that there aren't language barriers and the staff is sensitive to certain cultural beliefs.
Affordable or Free HIV Testing Clinics Near Fullerton, CA
Chances are you've seen some of the ads urging residents to go for HIV testing. Looking at the rates for the virus explains why the sudden push by health officials. The simplest way is to get checked for HIV when you are being screened for other STIs, almost any clinic can test for it. The only thing you need to know is if you want your results almost immediately or wait for a few days. This is the difference between rapid and conventional HIV tests and not every lab is equipped for the faster one.
APAIT carries rapid tests and their multi-cultural staff will put everyone at ease. The do concentrate on LGBTQ youth and adults, but no one will be discriminated against. You can find their office on Garden Grove Blvd. and be sure to ask about their other programs and services while you are there.
The AIDS Services Foundation Orange County has free HIV testing to anyone that walks in. They pride themselves on confidentiality, and most clients get their test results before they leave the office. They also encourage everyone to get a Herpes test while they are there, and this can be at no-charge depending on income and residency. You can find them on Westminster Ave, the building is clearly marked so you won't miss it.
The Nhan Hoa Comprehensive Health Care Clinic is preferred by many in the Asian community. It is a little farther out of town but this can help you remain anonymous. Immigration status is never questioned, though registration as a patient is a must if you want to be seen by a physician. Sliding fees are an option, but only if you meet the requirements.
While public health centers are here to help, they aren't always the best choice. For those that want to get tested but want to avoid the hassles, private STI clinics/labs might be better. No waiting, fast results and you can stay discrete.
STD Testing and Sexual Health Education in Fullerton, CA
Schools are supposed to teach the same information but when it comes to sexual health, a few are slow to catch up. Abstinence is no longer the only subject taught or that is the way lawmakers intended it. Since many districts are still using outdated materials, parents and students often find themselves turning to other outlets to get the knowledge they need.
PP (Planned Parenthood) is one of these, along with the multiple community health centers. Counselors are on hand and classes are open. If you don't want to see or speak to anyone grab some of the literature in the entryways. It's free and covers most of the basic facts regarding sexuality and health. Don't be embarrassed to take some condoms too, they could be what keeps you from getting a sexually transmitted disease.
Teens that have questions find honest answers at the Christopher Wahl Youth Center. While testing is by appointment only, anyone can walk in and grab some literature or find out when the next educational programs are. Their class schedule is also listed on their website if you can't easily make it down to Slauson Ave.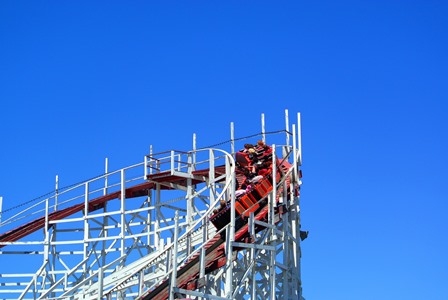 Better Sexual Health in Fullerton, CA
Anyone who has had unprotected sex with a partner whose monogamy cannot be confirmed is technically at risk for STD infection. If there are any unusual symptoms present, the need for testing becomes more urgent than ever. STDs can cause infertility or difficulties in conceiving a baby, in carrying it successfully to full term and in delivery of a healthy child. They may also cause other health problems with greater severity.