STD Testing and Sexual Health Education in Gary, IN
There Is no law or policy within the state of Indiana that requires schools to teach sexual health education. The Department of Education has recommended that schools include sexual health education in their curriculum but it is not required. If it is taught, abstinence outside of marriage is required to be the primary focus when discussing prevention. In addition, curriculum must state that a monogamous marriage is the best way to prevent STI's.
There are many critics that disagree with this form of education. In addition to the threat of STI's and HIV/AIDS, teen pregnancies are growing. Nearly 50% of these are unintended and critics blame the lack of sexual health education within the school system. Many believe that if students were more informed the numbers would drastically decrease across the board.
Outside the academic arena there are many organizations that are attempting to educate the public about STI's and HIV/AIDS. One such group is Positive Teen Health, which is a 501c3 nonprofit that provides methods to live a healthy lifestyle to individuals and educators alike. In addition, they have created outreach programs to work teens one on one. Since their beginning in 1993 they have been able to reach over 120,000 teens.
The Planned Parenthood located in Gary has resources available both at their offices Online they offer an educational section which discusses various STI's as well as HIV/AIDS. Each section approaches the topic from an educational and medical perspective and offers advice for treatment. This Planned Parenthood is also an excellent location to receive free condoms.
Sexually Transmitted Diseases and Demographics in Gary, IN
In Gary, Indiana women seem to be the most impacted across the board. The only positive demographic for women was that 0,36 more times women graduated than men. Last year there were 564 female graduates in comparison to 205 male graduates.
However, the female demographic is the poorest. Women make 1.39 times less than men with an average salary of $33,705 a year. Gary, Indiana also one of the lowest median household incomes as it falls behind the national, state and county average.
The female demographic was the most impacted in relation to Chlamydia and Gonorrhea. In 2016 there were 1577 cases of women infected with Chlamydia and 300 cases of women infected with Gonorrhea. Black, non-Hispanic women were the race demographic most impacted.
This could possibly correlate with the fact that the Black, non-Hispanic population is the highest race population in Gary. Nearly 80% of the population in the city is Black, non-Hispanic. They are also the poorest demographic with nearly 1,131 Black, non-Hispanics living below the poverty level. The large Black population in correlation with amount that lives below poverty level could possibly play a part in why so many Black, non-Hispanics are affected with STI's and HIV/AIDS.
There were also fewer Black, non-Hispanic graduates than White, non-Hispanic graduates. In 2015, there were three times more White graduates than there were Black. In the graduating class of that year, there were 462 White students and only 154 Black students.
Finally, poor health care could also play a part in why so many Black women are impacted with STI's and HIV/AIDS. In Gary, 3,938 non-Black women receive preventive services, while only 857 Black women receive those same services. Most of these women are also older- between the ages of 67 and 69.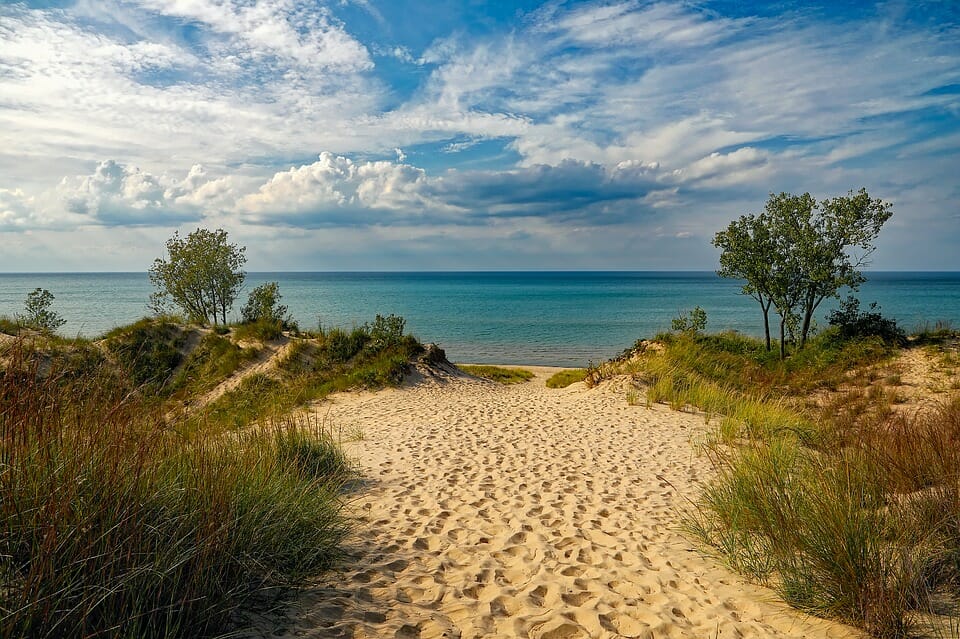 STI Testing Resources in Gary, IN
There are many locations within Gary, Indiana that offer STI testing. It is generally recommended that you call ahead to confirm whether you will be required to make an appointment. However, you usually can just walk in. When you call you can also verify that they offer the test you require. For example, some clinics may test for HIV but not Gonorrhea. Most clinics also take mainstream insurance plans, but it is recommended you confirm they take yours as well.
One location is the Aliveness Project of Northwest Indiana Incorporated. They are in Merrillville, which is a 20-minute drive south. They are opened Monday through Friday 8:30 am to 5:00 pm. They offer Conventional and Rapid HIV testing. They also have a Facebook page with more information on it.
Another option is the East Chicago Health Department which is in East Chicago. It is a 16-minute drive from Gary. They are opened Monday through Friday 8:30 am to 4:30 pm. They offer the Hepatitis B vaccine, a test for Chlamydia, Syphilis and Gonorrhea, HIV testing. Herpes tests, and Hepatitis C tests. Condoms are free for East Chicago residents and $5 per box of two dozen for everyone else.
The Gary Health Center offers testing for all forms of STI's and HIV/AIDS. They also offer condoms and the HPV vaccine. They provide sexual health education resources as well. They recommend individual call to find out hours and to make an appointment.
The city of Gary, Indiana provides their own clinic for STI and HIV/AIDS testing. They offer confidential examinations and laboratory testing. If test results come back positive they offer counseling services. This clinic serves Lake, Porter, Newton and Jasper counties.
There is a Planned Parenthood located directly in Gary. Individuals are encouraged to make an appointment online. They are opened Mondays from 9:00 am to 6:00 pm, Tuesdays from 9:00 am to 5:00 pm, Wednesday from 10:00 am to 6:00 pm and Thursday to Friday from 9:00 am to 5:00 pm. This Planned Parenthood accepts a wide variety of insurances- all of which are listed on their website.
They test for Gonorrhea and Chlamydia using urine samples. Most of their STI tests also require a genital exam. Rapid HIV testing can be done by swabbing the inside of the patient's mouth and with results in as little as 20 minutes. They offer counseling for those whose tests come back positive.
Better Sexual Health in Gary, IN
The city of Gary, Indiana seems to provide acceptable resources, testing, and treatment for the population it has. While there has been an increase in STI's as well as HIV/AIDS this does not seem to be from a lack of information provided both in the community, though schools seem to be lacking in adequate education. There is a Planned Parenthood within the city limits of Gary, which is an asset considering many towns do not have one. Gary also has several local clinics where testing and treatment is provided.
Demographics and statistics suggest that African Americans are most likely to contract an STI, specifically females and males who have sex with other males. It could be argued that this is a result of the percentage of Black, non-Hispanics who live below the poverty level. Regardless of the statistics, the best way to prevent STI's is to either remain abstinent or practice safe sex with your partner. Gary also provides several online resources that help educate about STI's.  As always, if you believe you have contracted an STI, please search out a testing center and seek treatment.