STD Testing and Sexual Health Education in Hammond, IN
Local teens need to know where they can turn when they have questions about sexual health. For some, asking family members is the obvious choice. But, this option may be uncomfortable or unfeasible for others. Every local community needs resources for sexual education. In Hammond, there are several places that teens can find reliable information.
Sexual education is taught in Indiana public schools. However, this curriculum requires schools to include abstinence but does not require teachers to discuss contraception. Some argue that sexual education curriculum in Indiana is not comprehensive enough. Sexual education courses in schools often ignore topics such as safe sex and STDs.
Teaching students about these topics is very important. According to a recent study, over 40% of Indiana teens are sexually active, and that number might be even higher. Sexually active teens should know about STDs and proper condom use. Equipped with this information, teens can make better decisions.
High schools in the area include George Rogers Clark High School, Gavit High School, Hammond High School and Morton High School. Middle schools in Hammond include Henry W. Eggers Middle School and Scott Middle School.  These schools offer health program which include sexual health lessons. These lessons are crucial for maintaining sexual health and wellness in the community.
Sexually Transmitted Diseases and Demographics in Hammond, IN
Anyone that's sexual active is at risk for STDs. Both males and females can be affected by STDs, so everyone should be responsible about their sexual health. There are some differences in the spread of STDs. 59.4% of Hammond residents are white and 22.5% of residents are African American. The media age in Hammond is 33 years old. These statistics are important when considered in terms of STD rates.
The majority of Chlamydia cases from 2012 to 2016 were reported among Black, Non-Hispanic individuals. Most cases were reported among individuals aged 20 to 24 years old. The cases of Chlamydia in Indiana were also concentrated females, reflecting nationwide trends in STD rates.
Gonorrhea is the second most common STI in the United States. According to the CDC, African Americans are most likely to be affected by Gonorrhea.  In Indiana, most cases were reported in the 15-19 and 20-24 age brackets. The cases of Gonorrhea were more equally split between males and females.
Primary and Secondary Syphilis cases in Indiana are most common among the White, Non-Hispanic population. Men in Indiana are more likely to be affected by Syphilis than women. Like other STDs, younger individuals are more likely to be affected by the STD.
80% of HIV cases in Indiana were reported among men in 2015. These cases were most common among individuals aged 40-49 years old.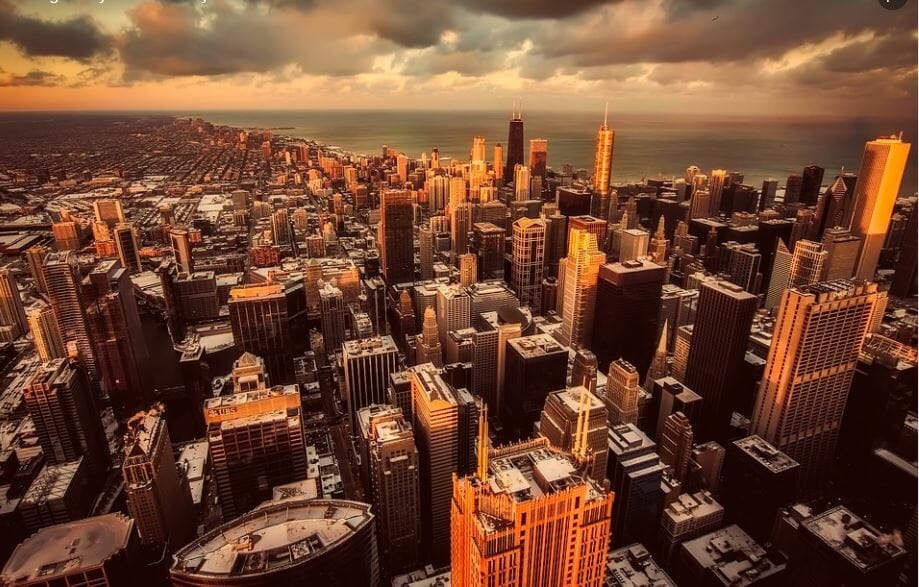 STI Testing Resources in Hammond, IN
There are countless reasons why you should be tested regularly for STDs. First of all, it's the best way to protect your health. Getting tested is also quick and very easy. It takes just minutes to get tested, and results can be accessed in a timely manner. STDs cannot be detected just by looking at someone. It's necessary to get tested in order to know your status.
The Hammond Health Center is the nearest Planned Parenthood location in the area. Here, you will find a variety of services related to sexual health. The center accepts many insurance plans and other payment options are also available. STD testing, diagnosis and treatment services cover chlamydia, genital warts, gonorrhea, herpes, HIV and syphilis. This location also provides free condoms and the HPV vaccine is also available. The Hammond Health Center is located at 7131 Indianapolis Boulevard in Hammond.
The Lake County Health Department is located in Crown Point, Indiana. This facility is about 25 minutes from Hammond. The health department is committed to protecting health, preventing disease, and promoting health and well-being of Lake County residents. Office hours are Monday through Friday from 8:30am to 4:30pm.
For urgent care, there are a few options in Hammond that offer STD testing. One of these facilities is Concentra Urgent Care. Another option is NWI Urgent Care. Both location provide STD testing and are open everyday from 9am to 9pm.
Better Sexual Health in Hammond, IN
Young people are disproportionately affected by STDs in Hammond and nationwide. With over 40% of Indiana teens sexually active, it's important now more than ever that teens in the community get tested for STDs. Sexual education can help make local teens more informed about the STD testing and treatment. It can also teach students about safe sex and contraception.
For helpful services in the Hammond area, visit the Hammond Health Center for STD testing or contact the health department for more information. There are also urgent care facilities that offer STD testing. Your healthcare professional is another resource which you can utilize, when you have questions about your sexual health.