Preventing STDs is an important goal for the state. As a result, high school students throughout the state benefit from the state's Teen Prevention Education Program, also referred to as Teen PEP, provides students with opportunities to learn about STD prevention from their peers. The program is run with the participation of the Princeton Center for Leadership Training and the New Jersey Department of Health as well as the Health Interested Teen's Own Program on Sexuality.
Sex ed courses are taught in high schools throughout the state courtesy of Teen PEP. Parents have a choice of whether or not they want to enroll their child in the class, which is not a required part of the curriculum. Only junior and senior year students are permitted to take this class.
Students that have completed the Teen PEP classes are given the tools and materials they need to participate in subsequent sessions of the class, helping them pass their new found knowledge along to their peers. They are permitted to teach workshops that focus on STIs, STDs and HIV/AIDS education. These workshops can be attended by freshman and sophomore students as well as their parents.
Many urgent care clinics throughout the state are equipped to test people for both herpes and HIV. Those in need of a test do not need to make an appointment in advance. Most of the clinics in the state will test for genital herpes, HIV, gonorrhea, chlamydia and syphilis.
While only 14% of New Jersey's population is African American, 53% of them are suffering from AIDS or HIV. Over the course of one year 96,000 residents were tested for HIV and 640 of them received confirmation that they had been infected with the disease. Of those 640 people, 65% of the HIV positive cases were African Americans. As a result, the HIV Prevention Fund of New Jersey spent 63% of their funding to educate and inform African Americans affected by the disease.
Certain cities in the state are more affected by STDs than others. For example, in Atlantic County, despite the small number of residents, 1,589 of them had been diagnosed with AIDS or HIV by 2009. The number of people throughout the state suffering from HIV or AIDS was the same as the population of Atlantic City.
Over the years cities in New Jersey have seen a decline in the number of people diagnosed with HIV or AIDS. While in 1990, 171 cases of HIV or AIDS were reported by 2007 the number had dropped to 49.
South Jersey AIDS Alliance CEO Keith Egan has stated that the reason these diagnoses have gone down is because the public was becoming better educated about STDs and scientific advancements have made STDs, especially HIV and AIDS, easier to fight.
There are now a large number of clinics and testing centers opened throughout the state to ensure that all residents can be tested safely and confidentially.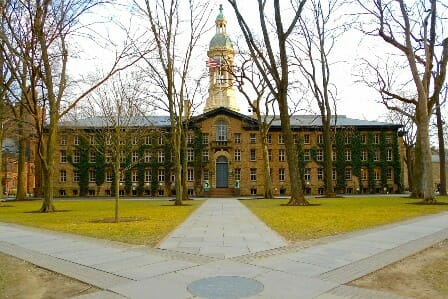 The dense population of New Jersey has made it a hotbed for STDs. The state has many clinics and other testing facilities available to those who need them. Testing is often free and individuals can be sure that they will be tested promptly and will have the results as soon as it is possible to obtain them.
Walk in clinics are scattered throughout the state and most of them offer testing for the most common STDs, including AIDS and HIV. Efforts by the state government as well as health care professionals are helping to contain the problem of residents spreading STDs to each other. The state has many medical and health professionals that are qualified to provide confidential testing, support and other resources.
https://www.cdc.gov/nchhstp/stateprofiles/pdf/new_jersey_profile.pdf p>