STD Testing and Sexual Health Education in Montclair, NJ
In New Jersey, schools are required to teach students about sexual health. These programs must also include HIV education. According to state guidelines, instruction of topics related to sexual health and human development must be medically accurate and age appropriate. The AIDS Prevention Act of 1999 requires sexual education programs in New Jersey schools to stress abstinence as the most effective means to prevent STDs and unintended pregnancies.
The local public school district is Montclair Public Schools. The district operates 11 schools in Montclair from Kindergarten through 12th grade. There are over 6,000 students in the district. Local schools include Montclair High School, Glenfield Middle School, Buzz Aldrin Middle School, Hillside Elementary School and Charles H. Bullock Elementary School. Students may also attend one of the many private schools in the area.
According to district policies, local schools are committed to teaching sexual education in order to reduce STD rates in the area. These programs are intended to "impart information or promote discussion or understanding in regard to human sexual behavior, sexual feelings and sexual values, human sexuality and reproduction, pregnancy avoidance or termination, HIV infection and sexually transmitted diseases." Education programs are offered at each grade level, and the information is designed to be appropriate for students of different ages.
Medically accurate and reliable information about sexual health has real consequences on the behavior of students and young adults. Comprehensive sexual education has been shown to be the most effective way to reduce high-risk behaviors that could lead to STDs or unintended pregnancies.
Sexually Transmitted Diseases and Demographics in Montclair, NJ
According to 2010 census data, Montclair has a population of about 40,000 people. The racial makeup is 62.16% White and 27.16% African American. Demographic indicators have an impact on the spread of STDs in the area.
The highest rates for Chlamydia in the Montclair area were found among women and African Americans. In total, there were 2,458 Chlamydia cases reported among African Americans in Essex County in 2015. Hispanics had the second highest number of cases for Chlamydia with 424 total cases. Young adults tended to shower higher rates, especially the 15-19 and 20-24 age groups.
Women in Essex county are also disproportionately affected by the spread of Gonorrhea. In fact, 62% of all cases in the county are reported among women. Demographic trends are also evident in terms of ethnic groups. African Americans had a total of 1,126 cases of Gonorrhea, and whites had a total of 78 cases.
In 2016, Essex County had a total of 83 cases for Secondary Syphilis. The previous year, there were 44 cases of secondary Syphilis. African Americans had the most cases with a total of 32 Syphilis cases. Similar to nationwide trends, men had the most cases, especially gay and bisexual men.
HIV cases in Essex County and throughout the state of New Jersey show similar trends. In 2015, the county reported a total of 223 new cases. The highest rates were found certain segments of the population. By age, the highest rates were found among the 25-34 and 34-44 age groups. African Americans had the highest rates, and men were predominantly affected by gender.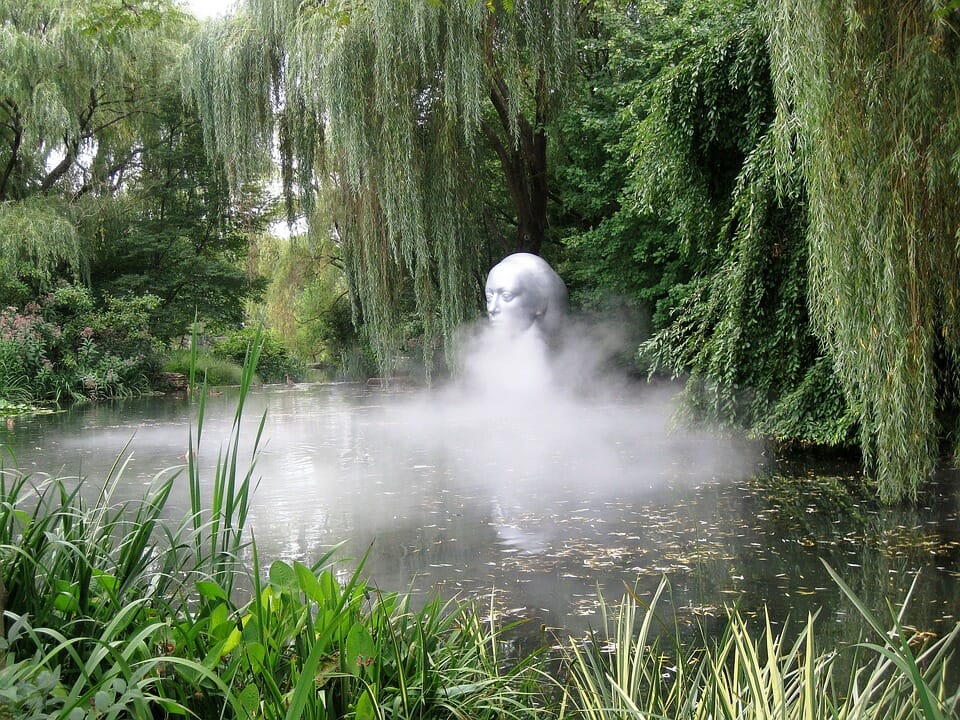 STI Testing Resources in Montclair, NJ
Montclair residents are fortunate to have a health center of Planned Parenthood of Metropolitan New Jersey located right in downtown Montclair. Located at 29 N Fullerton Avenue, the Montclair Health Center offers a comprehensive list of services for sexual health. STD testing is available for Chlamydia, Gonorrhea, Syphilis, Herpes and HIV. Other resources such as free condoms are available here.
Nearby in East Orange, locals can access STD testing and treatment services from the East Orange Department of Health and Human Services Health Department. The health department offers a variety of STI testing resources including the following: Chlamydia Test, Free HIV Test, Gonorrhea Test, Hepatitis A Vaccine, Hepatitis B Test, Hepatitis B Vaccine, HPV Vaccine, Rapid HIV Blood Test and Syphilis Test. Ther clinic is located at 143 New Street in East Orange.
Zufall Health is a community health center that offer high-quality healthcare services to members of the community. The nearest health center is located in West Orange. All testing services are confidential, and the process only takes a few minutes.
In addition to these health clinics, individuals in the Montclair area can access STI testing resources from urgent care facilities. AFC Urgent Care in West Orange is just one of many urgent care centers in the area that provides STD testing services.
Better Sexual Health in Montclair, NJ
Getting tested for STDs is one of the best ways to protect your health. Rates for Chlamydia, Gonorrhea and Syphilis are particularly high in the Montclair area, and rates in Essex County are among the highest in the state. STD testing can help you take control of your sexual health.
It isn't hard to find STI testing resources in Montclair area. There are a variety of resources available, and testing can be found at local health centers and clinics. Consider the resources listed above, when searching for a reliable provider of confidential STD testing services.