Manhattan residents who are suffering from an STD can become educated on sexual health through the HIV Prevention and Access to Care Project, as can those who want to better learn how to prevent contracting one. For these individuals, it is possible to seek treatment that is meant to keep them negative of HIV.
Peer advocates work with individuals to help them learn and understand how to avoid contracting HIV and other sexually transmitted diseases. Those individuals living in Manhattan that have already been diagnosed with HIV can receive support such as food vouchers for themselves and their children, a personalized nutrition plan and even a group workshop on how to maintain a nutritious diet.
STD and HIV screenings can be obtained by individuals in need, thanks to this project. Individuals can also enroll for health insurance and can become more educated on how to live a healthy lifestyle.
In addition, individuals can receive free HIV 1 and HIV2 testing. Patients must give a blood sample to complete the testing process, and will have an answer within 20 minutes. HIV testing appointments can be made for weekdays. Individuals can also get tested for other STDs as well.
The Men's Health Project, run by the Apicha Community Health Center helps educate and support men when it comes to cutting down on the odds of them being diagnosed with HIV. These services are available to Manhattan residents by appointment only.
In 2015 the reported cases of Syphilis in Manhattan were the most concentrated in the neighborhood of Chelsea. The rate of syphilis cases diagnosed in Chelsea was six times higher than the average city's percentage. In 2013 alone there were 138 cases of syphilis reported in Chelsea. No other city in the nation had as many syphilis diagnoses for the year as Chelsea did.
By June of 2014, 628 people in Manhattan were diagnosed with syphilis. During the previous year, 585 cases of syphilis had been reported. Most of these cases were reportedly seen in homosexual men at the time and were attributed to the men engaging in unprotected sex.
In an effort to combat the rising STD rate in Chelsea and throughout other areas of New York City, the local STD clinic was shut down for scheduled renovations. Those who fear they have a STD can pay for their testing and any necessary treatment on a sliding scale base, providing New Yorkers with the help they often need to be able to afford STD testing.
One of the city's agendas is to reach their desired health treatment goals no later than 2018. Of the many goals the city has one of them is to increase education and awareness of syphilis in young people throughout the city. With syphilis on the rise in Manhattan, steps are being taken to ensure that the most vulnerable demographics become increasingly aware of the risks they face when exposed to STDs.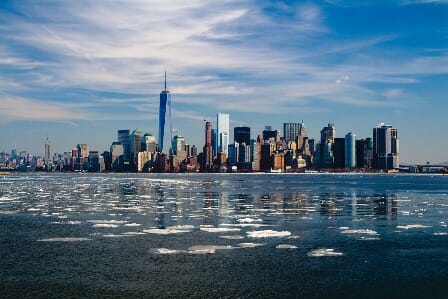 In conclusion, STDs are a major problem in Manhattan as well as other parts of New York City. Confidential and private testing can be sought by any resident of the city who fears they may have contracted and STD. The local government is constantly working to improve awareness and education regarding STDs and how to prevent them. Educational classes and material can be obtained by New York City residents at no cost to them. The city urges anyone  to submit to testing for it. Testing and treatment for STDs is something that New York City takes very seriously and is trying to crack down on. Residents can rest assured that there is help available to them if they need it.