STD Testing and Sexual Health Education in Rosemead, CA
One way to reduce the spread of STDs in the Rosemead area is through sexual education. Comprehensive sexual education programs provide students medically accurate and age appropriate information about the risks of STDs and HIV and ways to prevent their spread. Topics include STD prevention, condom use, safe sex, contraceptive methods, sexual abuse, responsible decisionmaking and healthy relationships.
Public schools in the Rosemead area overlap several local school district. Elementary schools may be included in Garvey School District and Rosemead School District. There is one public high school, Rosemead High School, and several middle schools including Muscatel Middle School, Richard Garvey Intermediate School and Roger W. Temple Intermediate School.
At schools in the Rosemead area, sexual health is included in the curriculum. Students can address their questions about sexual health to nurses, guidance counselors and other trained professionals. Sexual education programs allow students to explore these topics related to sexual health. The goal of these programs is to delay sexual activity among teens and young adults and increase the use of contraceptive methods.
According to the Rosemead Schools District, local schools are committed to instruction on sexual education. The policy states, "Comprehensive sexual health education and HIV prevention education shall be offered to all students in grades 7-12, including at least once in junior high or middle school and at least once in high school." These programs must be age appropriate, factually and medically accurate and objective.
Sexually Transmitted Diseases and Demographics in Rosemead, CA
Recent census data provides an in-depth look at the demographic makeup of the Rosemead. In 2010, the city had a population of 53,764 and especially large Asian and Hispanic populations. The racial breakdown was 21.1% White (4.7% Non-Hispanic White), 0.5% African American, 60.7% Asian, 14.8% from other races, and 2.2% from two or more races. 33.8% of the population was Hispanic.
Certain groups in Los Angeles County were disproportionately affected by the spread of Chlamydia. These affected populations included women, who had higher rates of Chlamydia than men. There were 35,022 cases among women, compared to 21,988 cases among men. Similar trends are seen in statewide and national STD trends. County data shows that teens and young adults were the most affected among age groups. The rate for 15 to 24 year olds was 3,082.9 per 100,000 population, a very high rate.
While Chlamydia rates for Chlamydia were highest among women, Gonorrhea rates were highest among men. About three-fourths of Los Angeles County cases were reported among men. African Americans showed the highest rate for Gonorrhea among ethnic groups. In Los Angeles County and throughout California, young people are deeply impacted by the spread of Gonorrhea.  
STD data from the California Department of Public Health shows that men had the highest rates for Primary and Secondary Syphilis. The rate was 29.7 per 100,000 population in 2015. African Americans also had very high rates. The rate was 28.3 per 100,000 population for African Americans in California. Teens and young adults were affected in large numbers as well.
The majority of newly diagnosed HIV cases in Los Angeles County are transmitted through male-to-male sex. Gay and bisexual men are especially vulnerable to the spread of HIV and must take precautions to protect their health. Among ethnic groups, African Americans show the highest rates. Hispanics are also widely affected in the state of California.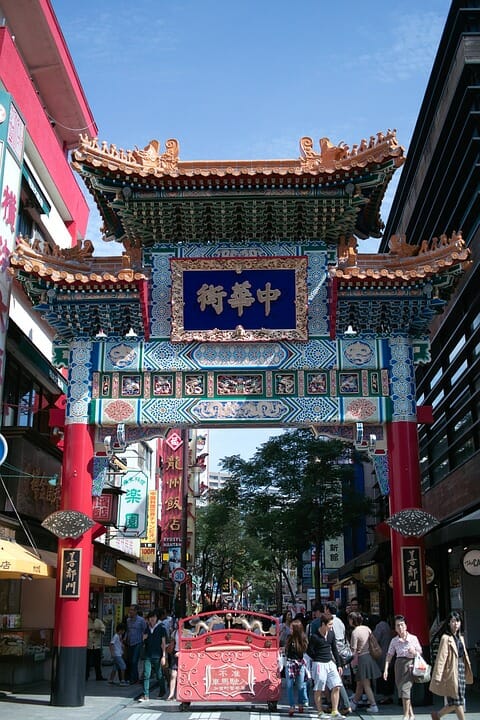 STI Testing Resources in Rosemead, CA
STI testing resources can be accessed in the Rosemead and wider Los Angeles County area. Information about these resources can be found below. All Rosemead residents are encouraged to get tested regularly for STDs and HIV.
One of the goals of the Los Angeles County Department of Health Services is to reduce the spread of STDs in the area. In order to achieve this goal, the department operates STD testing and treatment centers throughout the county. The El Monte Comprehensive Health Center, located at 10953 Ramona Boulevard in El Monte, offers Chlamydia Test, Conventional HIV Blood Test, Gonorrhea Test and Syphilis Test for residents in the Los Angeles area. Patients without health insurance are welcome here.
There are several Planned Parenthood locations in Los Angeles County. The nearest clinic is the Alhambra Health Center. Many local residents trust Planned Parenthood for STD testing and treatment. Medical services here include Chlamydia Test, Gonorrhea Test, Herpes Test, HPV Vaccine, Rapid HIV Blood Test and Syphilis Test. Testing is easy and confidential at Planned Parenthood. Free condoms and STD/HIV counseling can also be accessed from trained healthcare professionals.
Rosemead has a very large Asian population. According to the 2010 census, about 60% of the city's population is Asian. Resources are available for this community including the Asian Pacific Health Care Venture Incorporated. The non-profit organizations operates the Belmont Health Center at 9960 Baldwin Place in El Monte. The clinic is located very close to Rosemead and offers a variety of STD testing services for Chlamydia, HIV, Gonorrhea, Herpes, Syphilis, Chlamydia, Hepatitis B and Hepatitis C. Free condoms are also available here.
In addition to county clinics and other health centers, urgent care facilities can provide STD testing services. Urgent Care Medical Center is located at 1118 S Garfield Avenue in Alhambra, CA. STD testing is available here for Gonorrhea, Chlamydia, Syphilis and HIV. Walk-in appointments are available at the clinic.
Better Sexual Health in Rosemead, CA
Combatting the spread of STDs and HIV in Los Angeles County depends on the actions of local residents. Sexual education programs can help individuals better understand issues related to sexual health and STD prevention. However, it is the responsible of individuals to go out and get tested.
There are various STD testing resources available in the Rosemead area. The Los Angeles County Department of Health Services operates the  El Monte Comprehensive Health Center in El Monte and Monrovia Health Center in Monrovia, serving patients with STD testing and treatment services. Other health clinics and facilities in the area can help you as well. Don't wait to get tested.