STD Testing and Sexual Health Education in Huntington Park, CA
Increased STD and HIV rates throughout the country have led to greater attention to sexual education programs in schools. According to the Guttmacher Institute, 24 states and the District of Columbia mandate sexual education instruction in schools. Furthermore, only 20 states require that condoms and contraception are discussed.
These gaps in sexual education instruction are both concerning and harmful. Reducing the spread of STDs requires comprehensive education on STD prevention and safe sex. If students do not know about these issues, they cannot take steps to address them.
California is one of the most forward-thinking states in the United States when it comes to sexual education in local schools. The state mandates sexual health and HIV programs in all public schools. While some states require that abstinence is stressed, California only requires that abstinence is covered. The sexual education programs in California are also inclusive of all sexual orientations.
At schools including Gage Middle School, Nimitz Middle School  Huntington Park High School, sexual education programs are offered. Lessons in Huntington Park vary based on age and grade. For younger students, topics may include healthy relationships and anatomy. Older students may receive lessons on STD prevention, HIV/AIDS, abstinence, contraception, condom use and sexual abuse.
Sexually Transmitted Diseases and Demographics in Huntington Park, CA
61% of Chlamydia cases in Los Angeles County are reported by females. This breakdown in the county reflects a similar gender composition throughout the state. 64% of all cases in California are reported by females. There were 21,495 cases reported among individuals aged 15-24 years old at a rate of 3,082.9. African American youth showed especially high rates.
In 2015, there were 17,614 cases of Gonorrhea reported in the Los Angeles area. 12,594 of these cases were male cases. That's 71% of the total cases. When the data is broken down by age, males aged 15-24 had the highest rates with a rate of 505.0. The statewide rate for this group (males, aged 15-24) was 366.1.
The highest Syphilis rates for African Americans in Los Angeles were shown by those aged 20 to 24 years old. For Hispanics, the highest rates were found in 25 to 29 year olds. More cases were found in males. There were 1,495 male cases in 2015 and a rate of 29.7 per 100,000 population. There were only 92 female cases in the county in 2015.
Which groups show the highest HIV rates in Los Angeles County? Individuals aged 25-29 had the highest rates, although no age group showed a clear majority. African Americans have the highest rates, but Hispanics had the most number of cases. 44.1% of all cases were reported among Hispanics.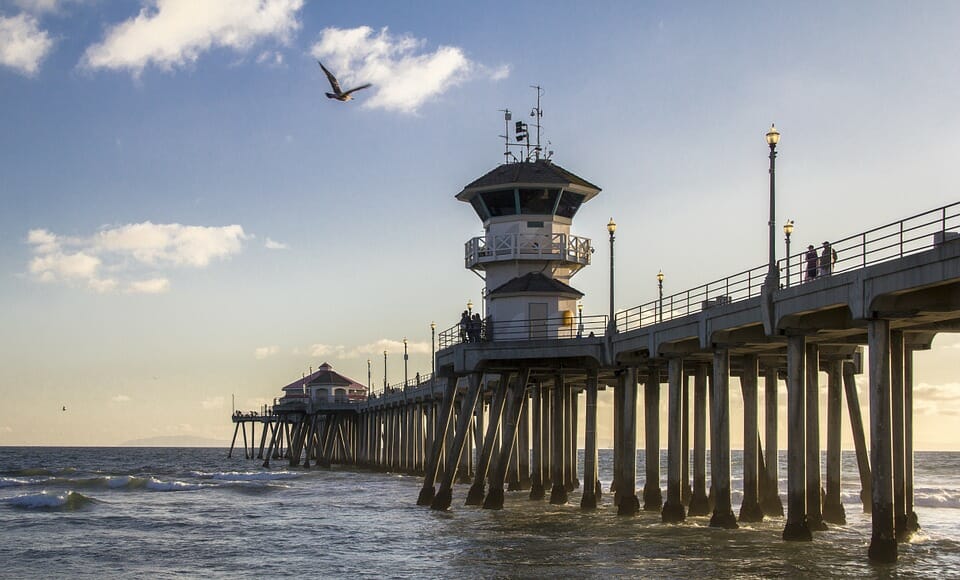 STI Testing Resources in Huntington Park, CA
Huntington Park is located just minutes from downtown Los Angeles. This puts the city in reach of many healthcare facilities, community clinics and STD testing locations. Quality healthcare services and trained professionals ensure that STD testing is safe and worry-free. Consider the many STD testing resources in Los Angeles County.
Northeast Community Clinic Community Medical Alliance provides primary care healthcare to low-income, uninsured and underserved residents in Los Angeles County. HIV and STD testing are included in the clinic's medical services. Multilingual health services are available here.
The Hubert H. Humphrey Comprehensive Health Center is the nearest health center operated by the Los Angeles County Department of Health Services. STD prevention, testing and treatment services are available including Hepatitis B Vaccine, Chlamydia Testing, Conventional HIV Blood Testing, Syphilis Testing, Gonorrhea Testing, Herpes Testing and Hepatitis A Vaccine.
There are several Planned Parenthood locations in the city of Los Angeles. For Huntington Park residents, the Dorothy Hecht Health Center is most conveniently located.  State-funded programs or lower fee scales are offered to uninsured patients. The clinic is located at 8520 S Broadway in Los Angeles.
Maywood Urgent Care Clinic, located at 4316 Slauson Avenue,  is a final option for STD testing. This urgent care clinic provides STD testing for Gonorrhea, Chlamydia, Syphilis and HIV. Walk-ins are always welcome here.
Better Sexual Health in Huntington Park, CA
Although higher rates are found in other areas of California, Los Angeles County records the highest number of cases. Gonorrhea, Chlamydia, Syphilis and HIV cases are found in cities throughout the area. STD testing is even more important in a highly populated area like Los Angeles County.
There are over 20 million new STD cases reported annually in the United States. Public health officials are now responding to STD and HIV spikes throughout the country. Learning about these recent developments will encourage you to get tested for STDs. This is a public health epidemic that requires you to take action.