The latest statistics released by the CDC and Lake County Health Department show that the STD rates in the area are rising, and have been for the past twenty years. This includes the number of Chlamydia and Gonorrhea incidents, along with HIV and Syphilis.
Teens and young adults are among those with the highest risk for contracting a STD, especially Chlamydia and Gonorrhea. Adults over the age of 24 test positive more often for Syphilis and HIV. Men in particular account for the majority of HIV and Syphilis incidents, especially in the African American communities. Women ages 18 to 24 account for over 70 percent of the Chlamydia cases reported in the city and county each year.
Since 2000 the county has ranked second in the state for its high Chlamydia rate, according to 2015 statistics. It also ranks 5th for Gonorrhea rates and 4th for number of early Syphilis incidents reported each year. With these and the rates for other sexually transmitted diseases rising annually it has never been so important for residents to get tested on a regular basis.
While the high percentage of residents that test positive for Chlamydia and Gonorrhea have health officials concerned, what really worries them is the growing number of Syphilis and HIV cases reported each year. Ten years ago these rates were dropping, but as of 2008 they have reached near record highs.
Some of the other statistics that highlight the growing need for regular STI testing include,
In 2015 the Chlamydia rate for the city and county was 369.7 per 100,000 residents.
HIV rates rose to 110.2 in 2015 for the area.
Chlamydia incidents rose from 2,021 reported incidents in 2000 to 2,945 in 2015.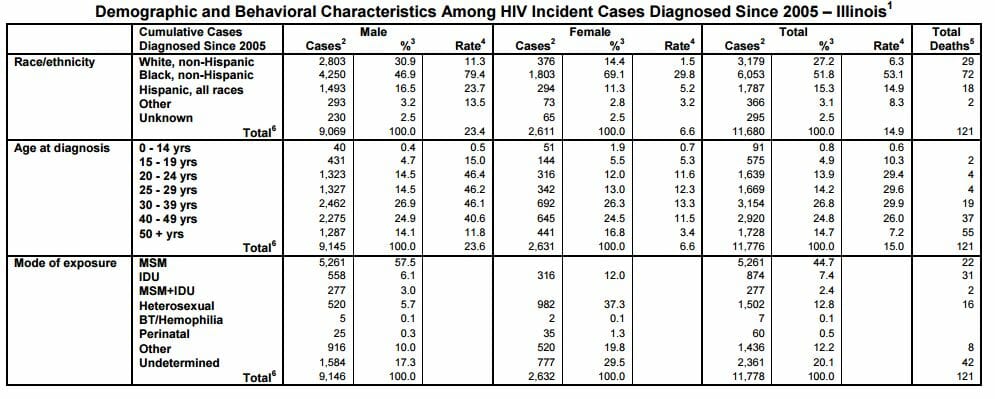 In response to the rising number of teen pregnancies and sexually transmitted diseases reported each year, in 2013 the state governor signed a bill into law that required changes be made to the sex education programs currently taught in the public schools. However, many of the public school districts have decided not to offer any sex education classes.
The law only required public schools to add information on STDs and contraceptives to their sex education programs, it did not actually mandate that the districts had to offer these classes to their students. It also did not remove abstinence only policies from the programs, only stated that additional information should be made available to students. While proponents of the law are still stating that these "sweeping" changes will help protect students' sexual health, the fact that the majority of schools still follow mainly abstinence based curriculum shows that the new requirements are not as "major" as they were portrayed by state lawmakers.
This means that students are still not learning all of the ways that STDs can be spread or even how to properly use a condom. Regular HIV testing in Waukegan is not discussed. Regular Herpes testing in Waukegan is also ignored.