STD Testing and Sexual Health Education in Bartlett, IL
Within the local system, students are facing the same issue as in other schools across the country. However, educators in Illinois seem to be more determined to teach medically sound facts than those in some other states. In August of 2013, Bill HB 2675 was passed. This piece of legislation prohibits abstinence only education within public schools. If schools decide to not include comprehensive information they can choose to not have a sexual education course at all.
Located about a half an hour from Bartlett in Hinsdale is the Robert Crown Center for Health Education. This is a non-profit organization that provides medically accurate curriculum for both teachers and parents. Resources are divided by grade levels and consist of both sexual awareness information as well as information on STI's and HIV / AIDS. They also host special community geared toward educating teens about sexual health.
Sixteen minutes away from Bartlett is the The Open Door Health Center which is located in Elgin, Illinois. This health center also health education pertaining to sexual well-being. They also provide condoms.
There is a Planned Parenthood about 37 minutes south of Bartlett in Aurora, IL. They offer sexual health education both online and within their office. This location also offers condoms at their location.
Sexually Transmitted Diseases and Demographics in Bartlett, IL
Males are also more impacted by STI's and HIV / AIDS than females. In 2014 there were 950 male cases reported in Cook County and DuPage County reported 88 cases. Female cases were fewer by more than half. Males also had a lower graduation rate in comparison to females. In 2015, there were 63,222 male graduates as opposed to 89,973 female graduates in both counties combined.
Additionally, Black, non-Hispanics also had a lower graduation rate, falling below White, non-Hispanics and Latinos. In 2015, there were 77,048 White, non-Hispanic graduates, 21,948 Latino graduates, and 21,442 Black, non-Hispanic graduates. The Black, non-Hispanic graduation rate was only 14.9% in comparison to the White, non-Hispanic rate which was 53.5%. This low graduation rate could possibly correlate with the high amount of Black, non-Hispanic males infected with STI's and HIV / AIDS.
In contrast to some other areas within the Unites States, there did not seem to be a correlation between ethnicity / poverty and the HIV rate. For example, White, non-Hispanics make up the greatest demographic of those living below the poverty level. However, there are 6.4 times more Black, non-Hispanic males within the state living with a disease and 18.7 more Black, non-Hispanic females. There could be a correlation between the number of cases reported in DuPage County and the number of Black, non-Hispanics that have a lower income in comparison to other demographics.
There could also be a correlation between the number of Chlamydia cases reported and the fact that White, non-Hispanics make up the greatest number of individuals living below poverty level. In 2012, 832 cases of Chlamydia were reported in relation to White, Non-Hispanics. This ethnic demographic had 713 individuals living below the poverty level.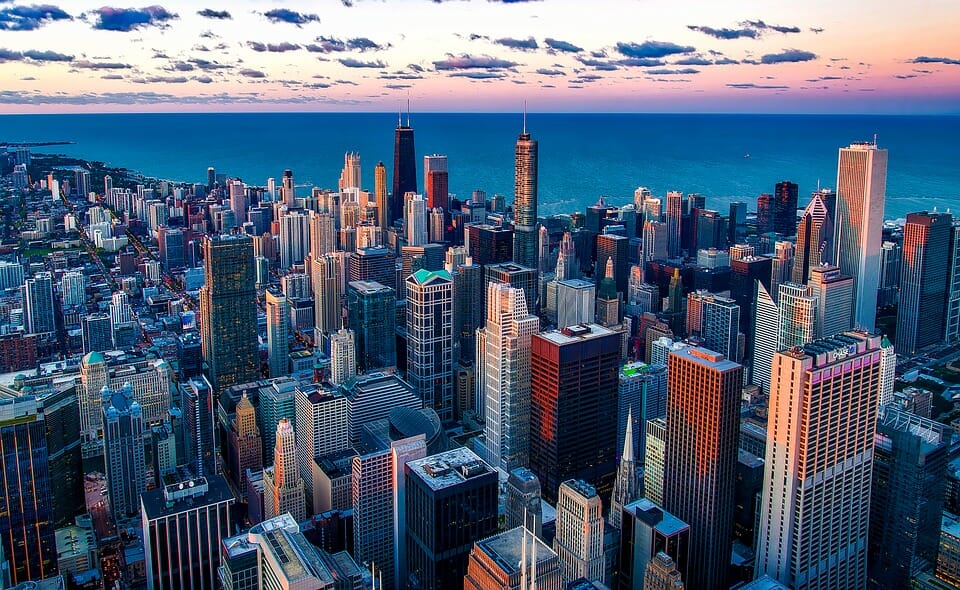 STI Testing Resources in Bartlett, IL
It is generally recommended that you call ahead to confirm whether you will be required to make an appointment. However, you usually can just walk in. When you call you can also verify that they offer the test you require. For example, some clinics may test for HIV but not Gonorrhea. Most clinics also take mainstream insurance plans, but it is recommended you confirm they take yours as well.
Within Bartlett, there is the Northwestern Medicine clinic. They offer a broad range of testing services.  They take most major insurances and provide convenient online appointment making and online check-in. They are opened Monday through Friday.
The closest Planned Parenthood is in Aurora, which is about a 45-minute drive south. They are opened Monday through Saturday. They offer testing for all major STI's and have counseling available. They accept many major insurances including Aetna, Cigna, and Blue Cross Blue Shield. Individuals who are aged 19-26 who have no health insurance and meet certain criteria can qualify for Gardasil at no extra charge.
They test for Gonorrhea and Chlamydia using urine samples. Most of their STI tests also require a genital exam. Rapid HIV testing can be done by swabbing the inside of the patient's mouth and with results in as little as 10 minutes. They offer counseling for those whose tests come back positive.
The Cook County Department of Public Health North District Office. This location offers resources for those who believe that may have been infected with STI's and/or HIV / AIDS. The department is run by a leadership team of several professionals. While there are no office hours available on their website, multiple phone numbers are listed that can be called in order to set up an appointment for the clinic.
Better Sexual Health in Bartlett, IL
Those living in Bartlett, Illinois have adequate resources, testing, and treatment for the population it has. What the school setting is lacking, local programs have tried to educate the community about STI's and HIV / AIDS. While there is no Planned Parenthood within the city limits of Bartlett, there is a center in nearby Aurora. Bartlett also has local and nearby clinics where testing and treatment is provided. Demographics and statistics suggest that Black, non-Hispanics and White,  non-Hispanics are most likely to contract an STI or HIV / AIDS. It could be argued that this is a result of the percentage White, non-Hispanics living in poverty, and Black, non-Hispanics receiving a lower salary when compared to other ethnicities. Regardless of the statistics, the best way to prevent STI's is to either remain abstinent or practice safe sex with your partner. Bartlett also provides several online resources that help educate about STI's. If you believe that you might have a STI, it is important that you get tested immediately.