Looking for a Low Cost or Free STD Testing Clinic? Let's See What's Available in New York, NY
Even though others might not want to deal with STDs, Planned Parenthood isn't afraid to help. Testing and diagnosis, along with treatment, are some of the services they offer to their fellow New Yorkers. Located by Bowery St, their offices close just as the local happy hour is starting. Get a quick, nonconfidential test and grab a beer with the locals.
Staying anonymous at Planned Parenthood has always been a problem, even though it's not the organization's fault. You'll often run into the same issue, at other public STI centers. Always busy, with people constantly coming and going, it's not easy avoiding others.
Manhattanville Sexual Health Clinic, Old Broadway, lets you experience some of the borough's history on your way there. Since it opens and closes early, you'll want to be there after your first cup of coffee. Fees are based on income so make sure that you come prepared with the necessary documents. Immigration status isn't a concern, but this applies to most public testing and health centers.
Regardless of your borough, there are places to go for an affordable STD checkup. Surprisingly, some clinics have even taken to advertising testing on Yelp. Be wary of how these ads are worded, "free" doesn't always mean that you won't have to pay for the swab or blood test.
With offices in central NYC, CityMD Urgent Care is within walking distance for most, they have extremely convenient hours in the evenings and on weekends. Appointments aren't required, and time spent waiting is nil. Insurance is accepted, but without it can be pricey for some.
On the Upper West Side sits the Riverside STD Clinic. When New Yorkers want fast results, this is often where they end up. Rapid Gonorrhea, Herpes, Syphilis and HIV testing is here so you'll know if you're positive or not before the end of the day. They do strive for discretion, but it's not that easy when it seems like everyone in the neighborhood winds up there eventually.
Over 200 STI clinics and counting, public and private, ensuring that millions have a place to go. You can find one that is convenient and checks all your other boxes.
Affordable or Free HIV Testing Clinics Near New York, NY
Just about every place that tests for STIs, can also check for HIV/AIDS. Sometimes it's included in the cost, and others its an added fee. It usually depends on the type of test you selected, and the policy of the clinic.
The GMHC (David Geffen Center for HIV Prevention and Health Education) is passionate about ending the ravages of this virus. Education, prevention and adequate testing are a few of their goals. There are 4 locations in Manhattan, and hours extend to Saturday. Walk ins are encouraged, but appointments can be made on Thursdays. Testing really is free, if you qualify.
The Callen-Lorde Center has been serving Manhattan's LGBTQ community for more than thirty years. Along with HIV care, testing and education are two of their specialties. The center is on West 18th, and you can just walk in to see a professional. If money is an issue for you it won't be here, though this can result in sitting for hours.
Ever since AIDS and HIV came to everyone's attention in the 1980's, New York hospitals have diligently operated test and treatment centers throughout the Big Apple. Mount Sinai and Montefiore Medical Center are two of the more well-known, and unfortunately this also translates into extended waiting times. Fees though are often waived or reduced, and insurance is always readily accepted.
To ensure that everyone has access to care and testing, Apicha Community Health Center is designed to put Latinos, African Americans and Asian Pacific Islanders at ease. Language barriers are rarely a concern, and education programs are geared towards cultural sensitivities.
CASA, on Amsterdam Avenue, is almost a secret. Probably because it is only open on Tuesdays. Why you might want to go, is to take the combo Ag/Ab HIV-1/2 test. In twenty minutes you'll know if medications and other treatments will be a part of your life. If cost or the hours aren't working for you, try a private facility.
These are excellent options, but discretion isn't always a top priority. Private HIV testing ensures this, and it is affordable no matter your pay scale.
STD Testing and Sexual Health Education in New York, NY
So, what do an eggplant, peach and taco emoji have to do with getting the message out that STIs are a real and frightening problem? They are part of an educational effort to get 20 somethings and younger to a testing facility. If you're wondering where this street art is, check out the subway system.
Unfortunately, this creative approach seems to be falling flat since the rates are still ballooning. The NYC Health Department has also taken to social media, in an attempt to reach New Yorkers.
Public education also extends to the schools, except the information is limited. Changes are being proposed, but as of right now the best places to get informed remain at health and testing centers. Pressing questions will get answered, and you can even walk out with free condoms.
Between advertising campaigns and a ramped up attempt to educate the public, New Yorkers are living up to their reputation of being able to handle any emergency they come up against. With a recent boost to the healthcare budget for STDs, it seems that the odds are in their favor as long as testing becomes a part of everyone's life.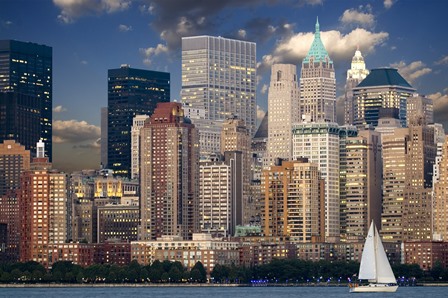 Better Sexual Health in New York, NY
A campaign slogan for encouraging safe sexual practices and improved health reads, "Bare It All". This refers to feeling comfortable talking about your sexuality and chances of picking up a STD. Talk to your physician, partner or counselor. Remember, you're not the first or only one to ever get a venereal disease.
New York is proud to be able to offer so much too its residents and tourists, except STIs. Experience how easy private testing is, and feel good knowing that you've done your part towards making it a healthy city.
www.nbcnewyork.com/news/local/NY-Health-Department-Finds-STIs-on-the-Rise-Expands-Public-Education-Campaign-442421963.html
http://www1.nyc.gov/site/doh/health/health-topics/chlamydia.page