STDs are significantly more prevalent in younger members of the Illinois community. This is often blamed on a lack of education. While public schools are required by federal law to provide students with medically accurate information regarding HIV and other STDs, this is often not enough to keep teens and young adults safe.
Current state law allows individual school districts to choose their own sex education curriculum, if they even offer the classes. Many educators and parents choose to use abstinence based material, even though surveys showed that 61 percent of teens ages 15 to 18 were already sexually active.
The lack of comprehensive sex education in the school systems means that teens are not getting the information they need to protect themselves from sexually transmitted diseases. Instead of receiving information on condoms and other safe sexual practices, students are often taught that abstinence is the best method of protection. While it is the best way to prevent unplanned pregnancies, abstaining from sex will not stop the spread of all STDs.
Regular HIV testing in Illinois is the best way to protect yourself from the potentially deadly virus, and do your part to stop the disease's spread. Regular Herpes testing in Illinois can effectively stop the spread of the contagious virus, especially through high schools. Getting tested for STDs is the best way to protect yourself, and others.
Illinois is home to a diverse group of residents and several large metropolitan areas. With large concentrations of people living together it can be the perfect recipe for a STD outbreak, especially if there is a lack of education regarding the importance of regular testing.
While an area's population plays a role in its STD rates, this is not the only determining factor.
There is also a significant disparity between genders when looking at data for Illinois in its entirety. Females are significantly more likely to contract STDs than men. Additionally, STDs, particularly HIV, are disproportionately more common in African Americans when compared to other races.
A significant contribution to the racial disparity in STD contraction rates is poverty. There are more African Americans living below the poverty line in Illinois. This is especially true in particular parts of Chicago. Without access to affordable treatment or sexual health education, it's difficult for communities to keep themselves safe and healthy. As education efforts increase, clinicians hope to assist at-risk communities in controlling the spread of STDs. The more people in these communities know about the resources and neighborhood STI clinics that are available, the less these diseases will spread.
It is only with increased awareness and education that these numbers will begin to decline.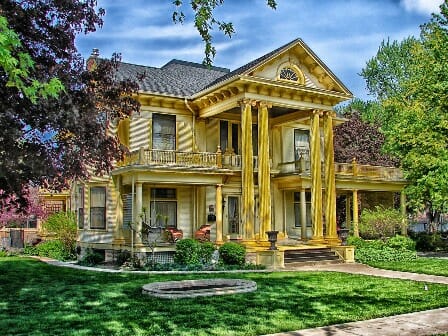 In conclusion, there are a variety of factors that contribute to the overall sexual health of a community. One of the most important factors is communication and access to information and testing centers. Even if you don't think that you have a STD, it never hurts to get yourself tested just in case. It is only through being pro-active that communities in the state can finally stop the spread of sexually transmitted diseases. We understand that you don't want to spend hours waiting in line at a community health center, and now there is an easier way. You can make one simple phone call and schedule confidential STD testing at your convenience. This way you only have to spend a few minutes at a nearby lab, which still gives you plenty of time to enjoy your day in Illinois.